2023 Photos: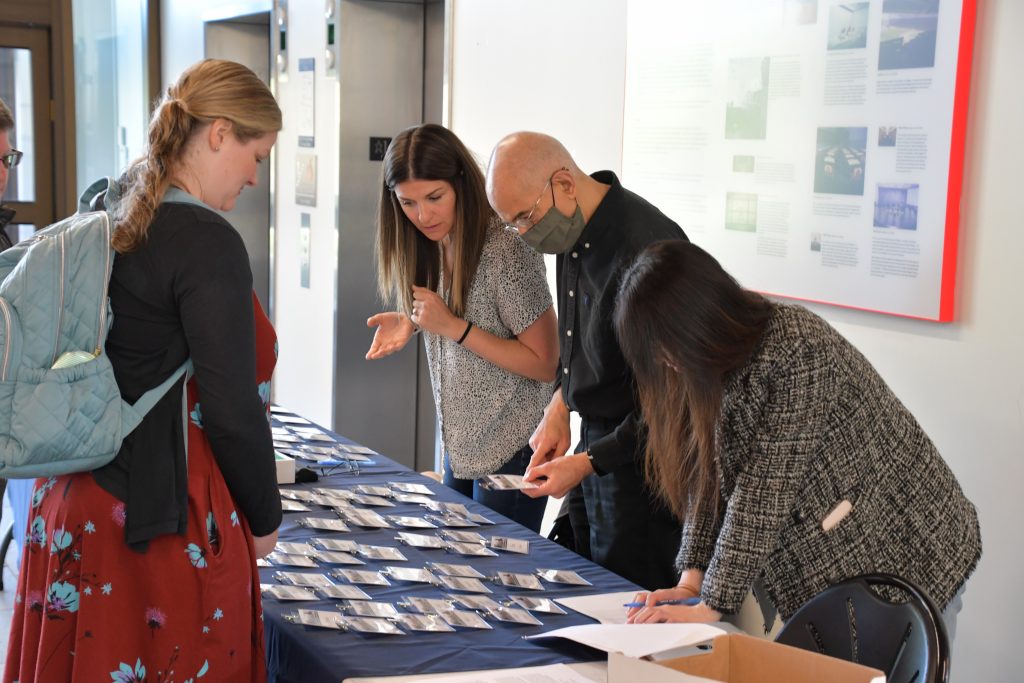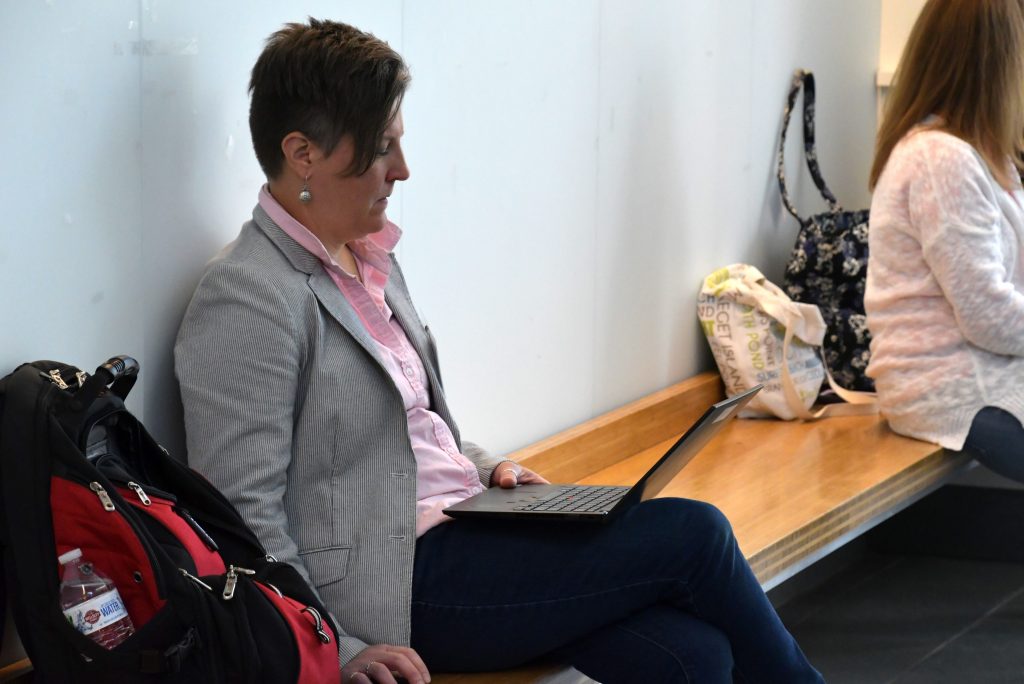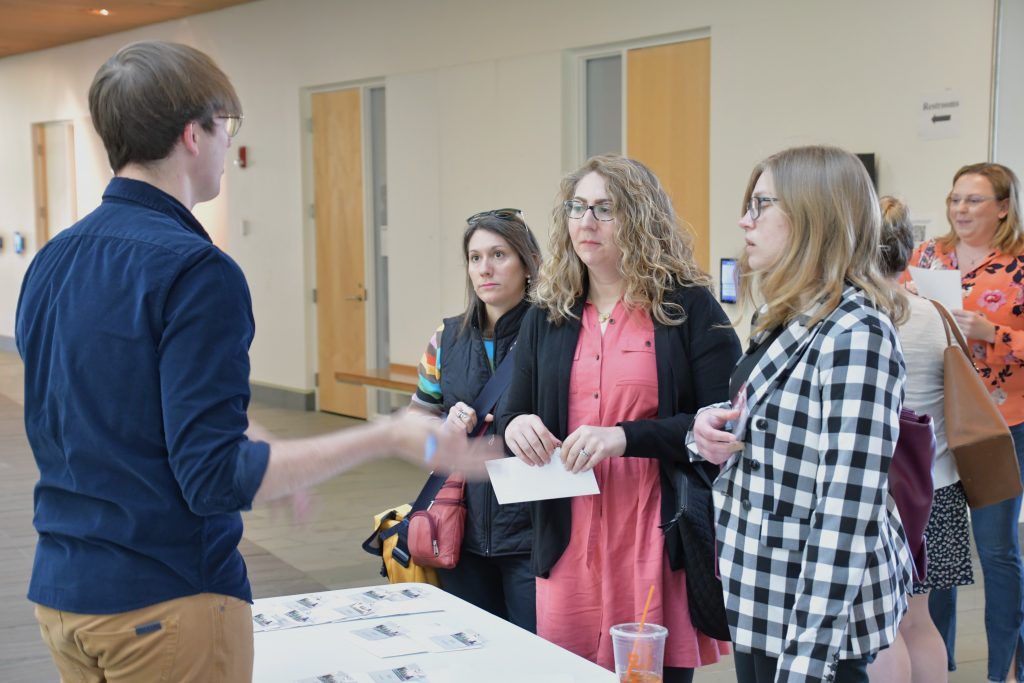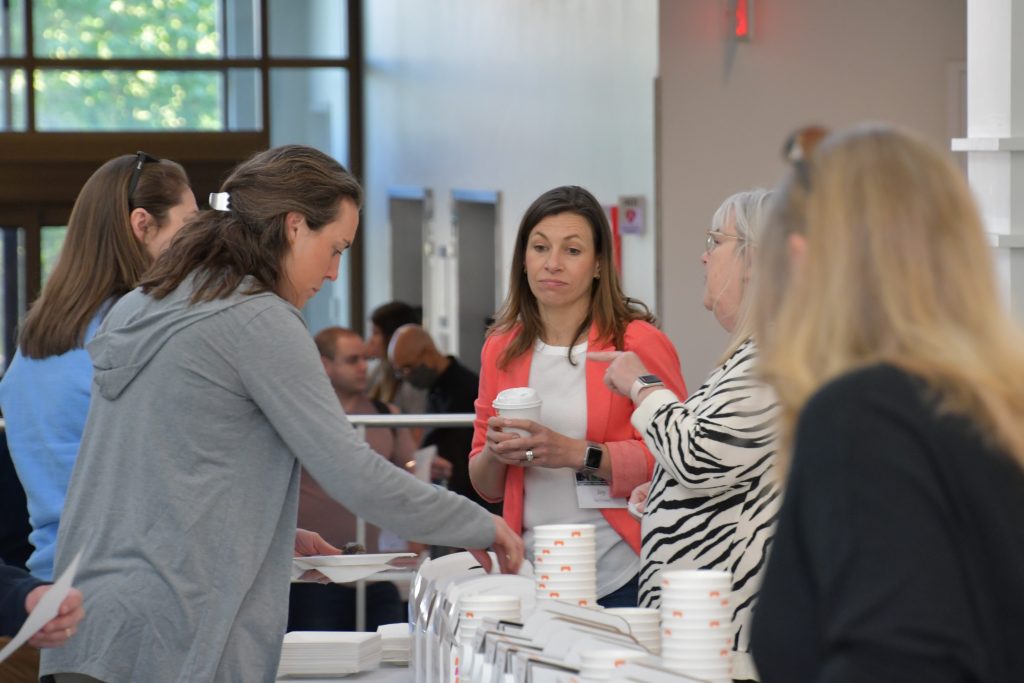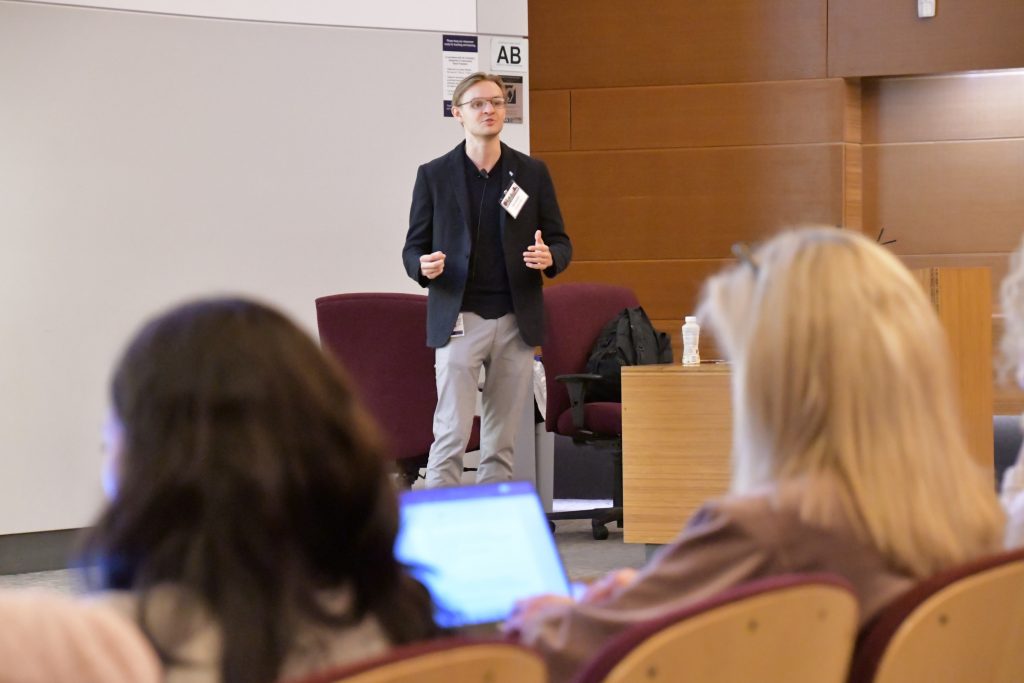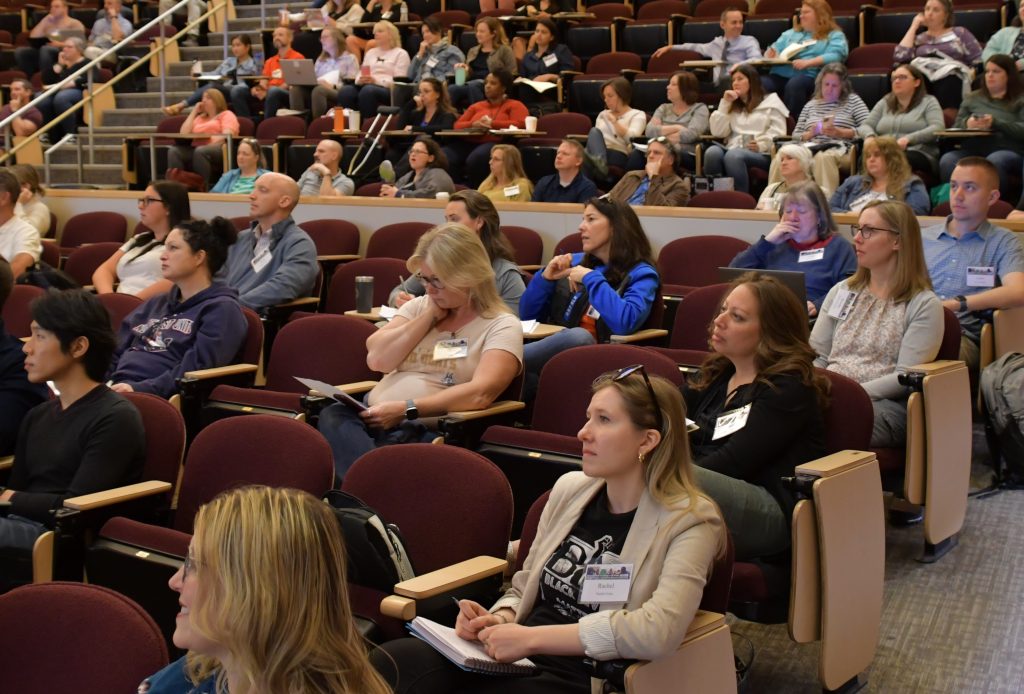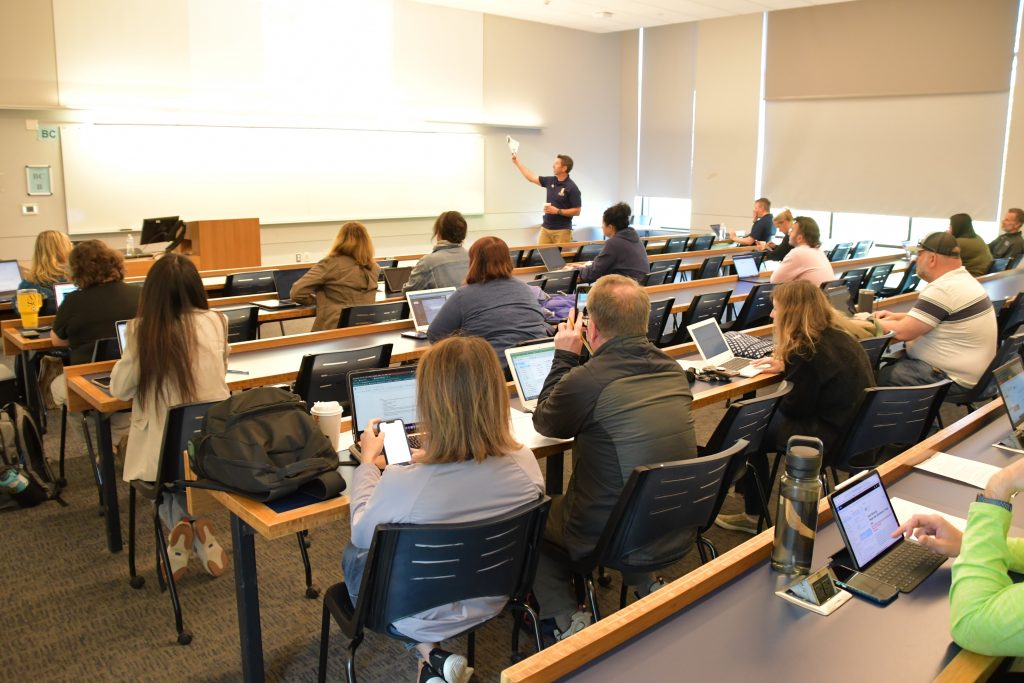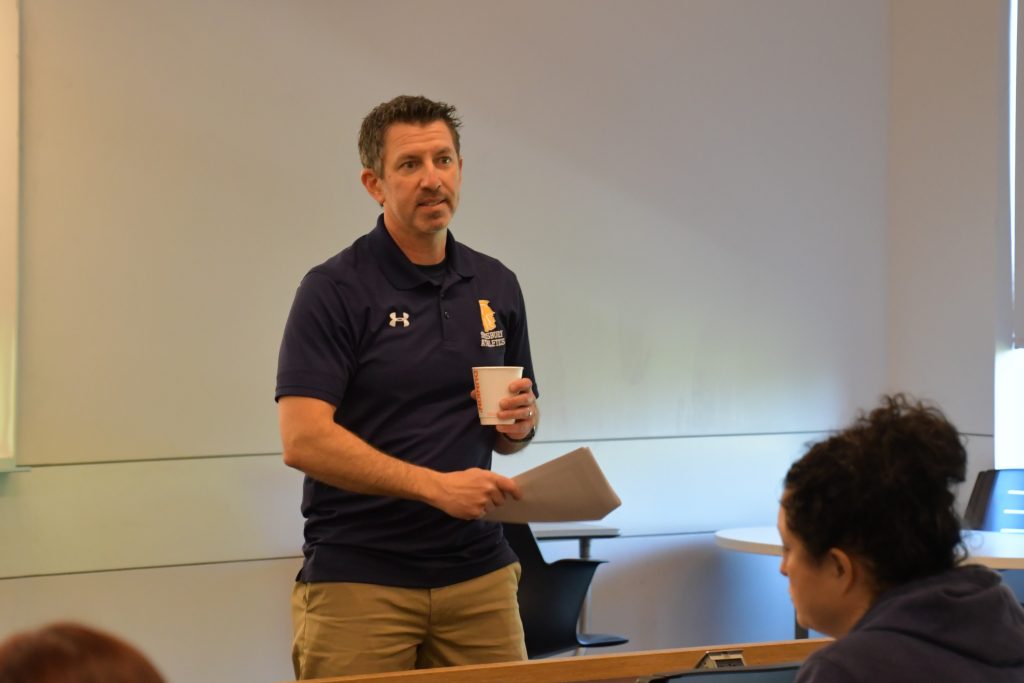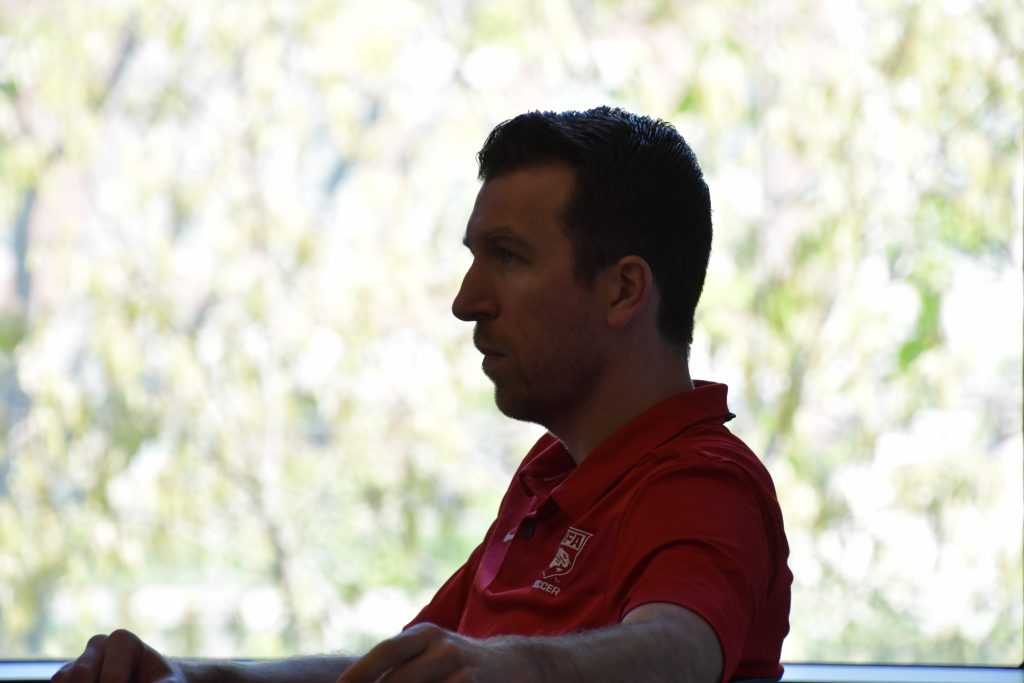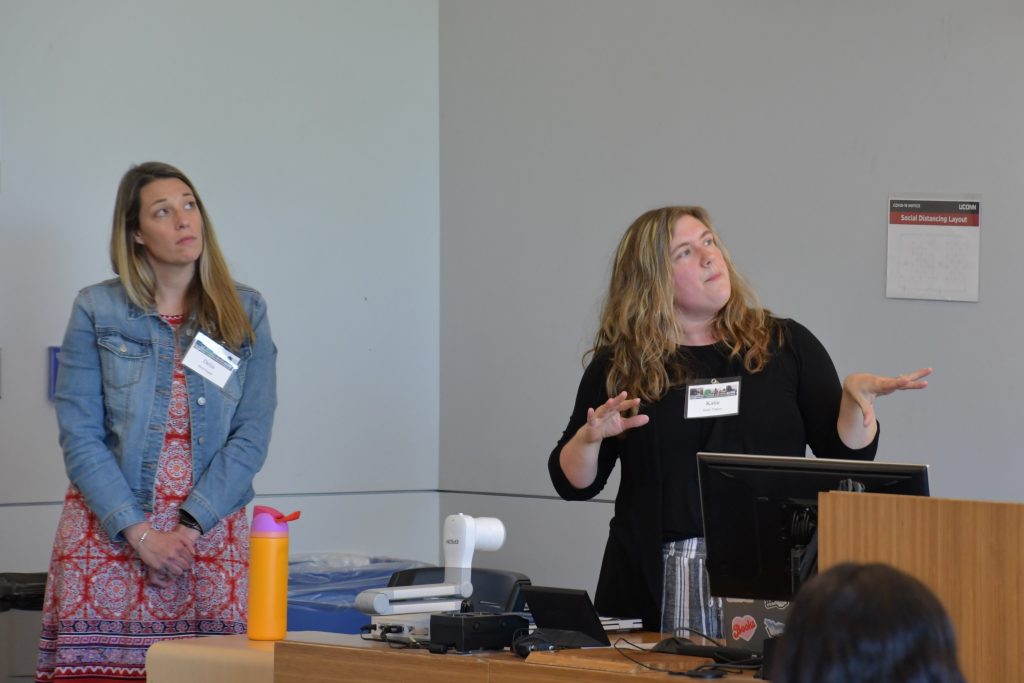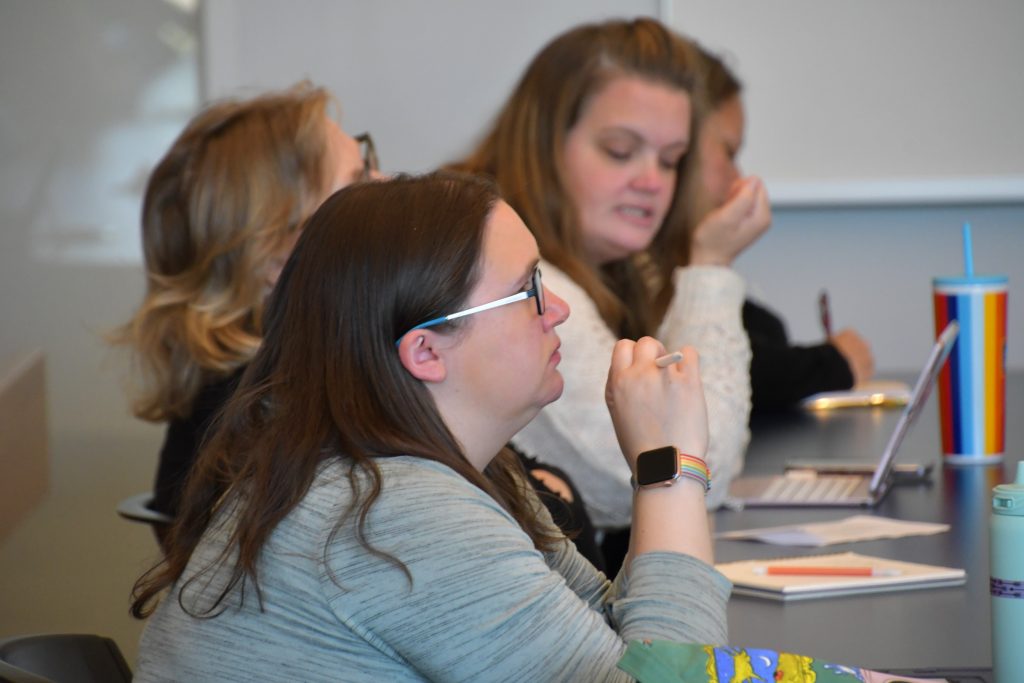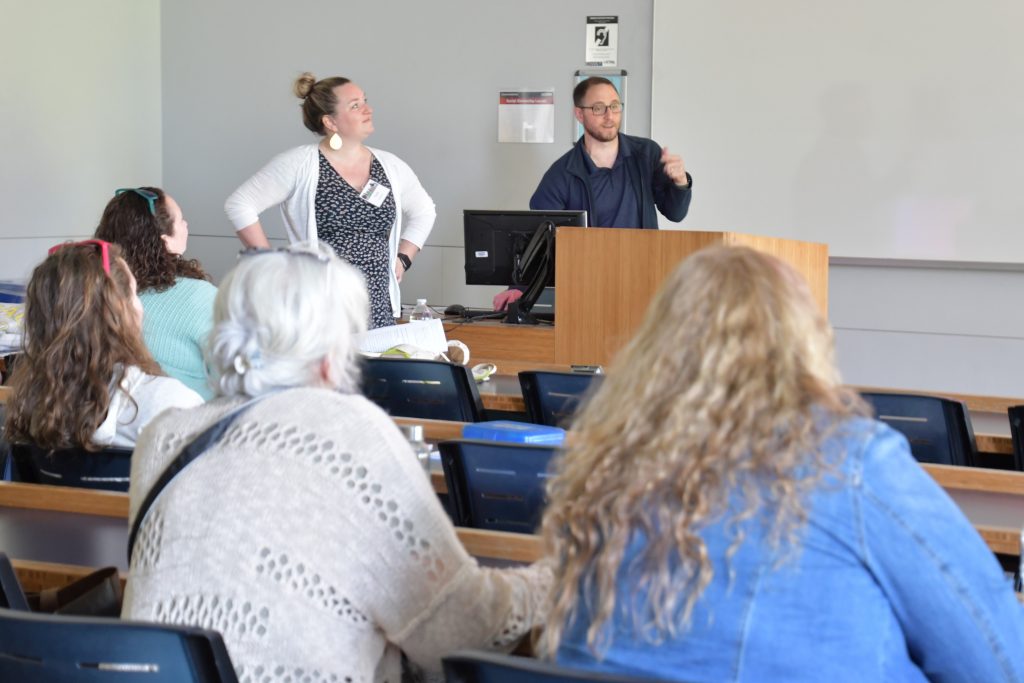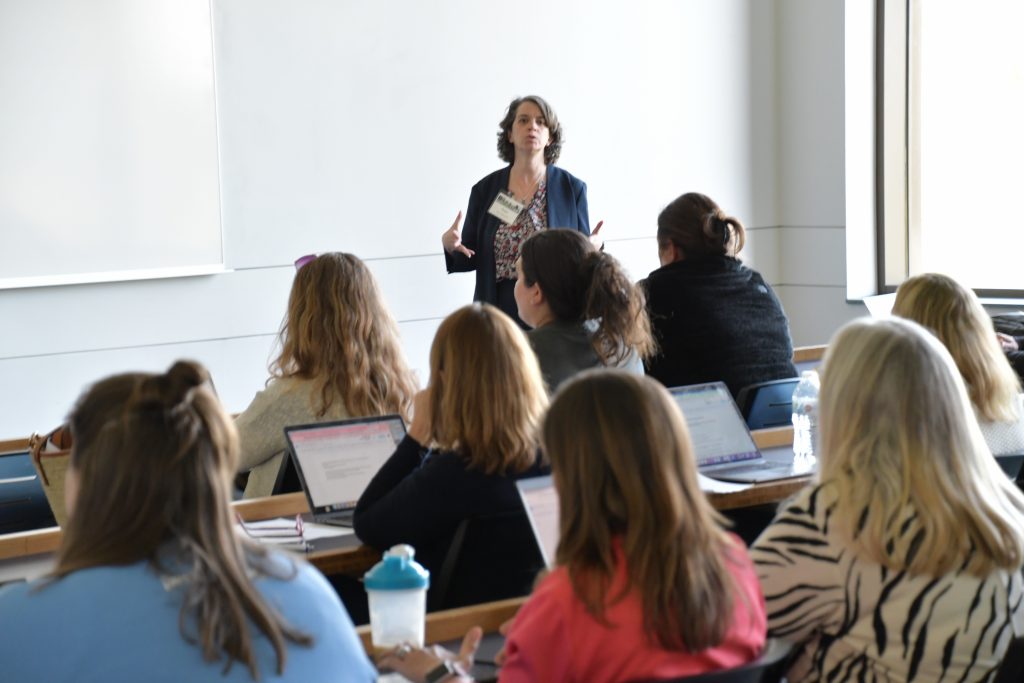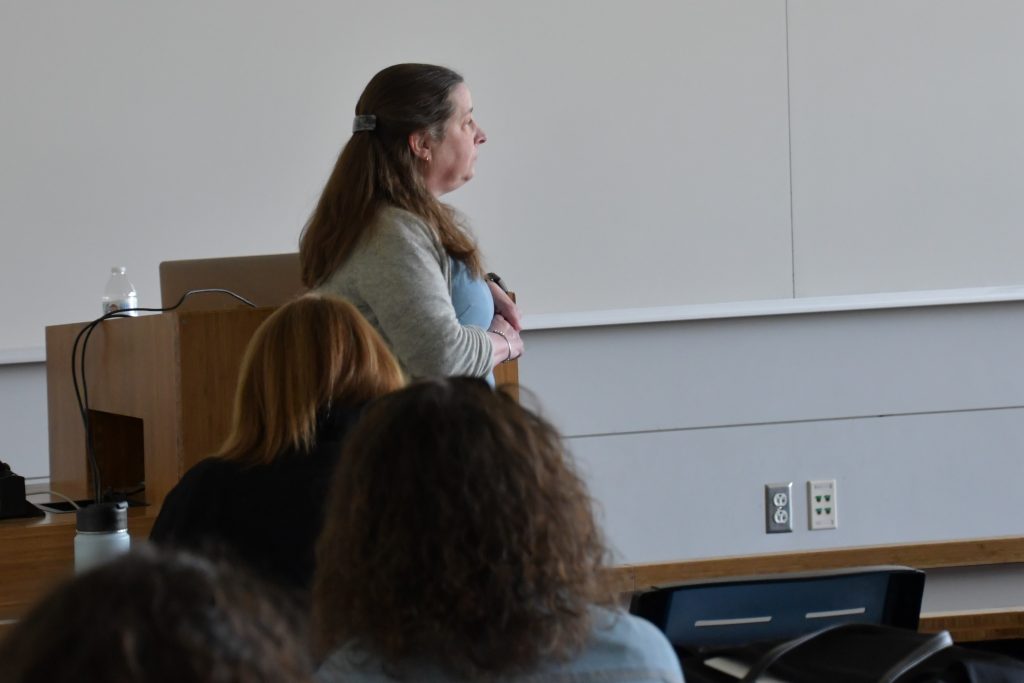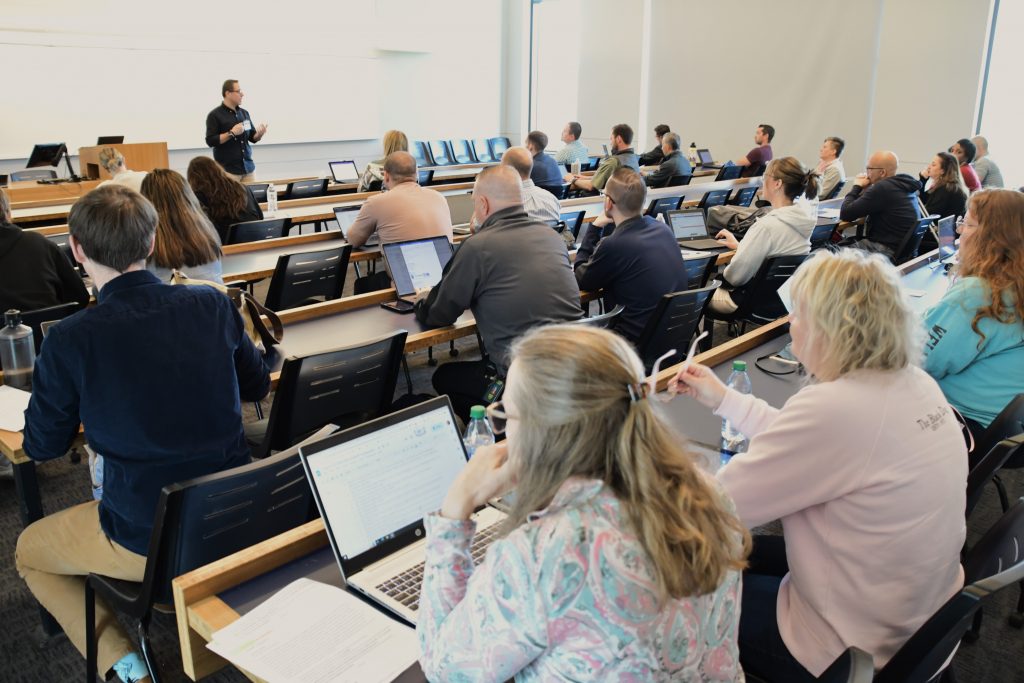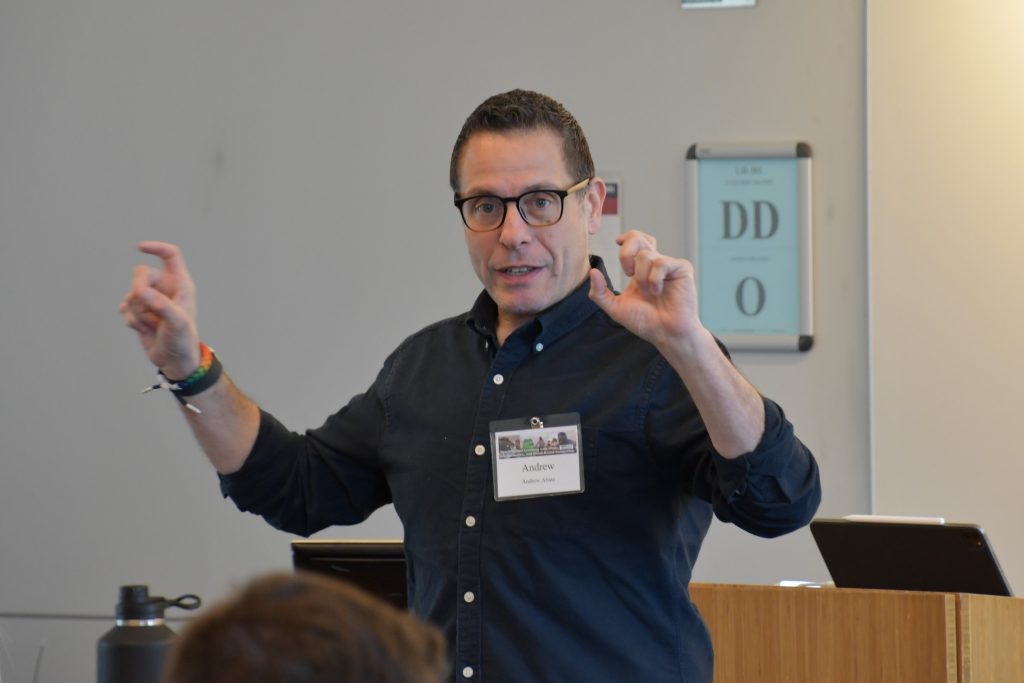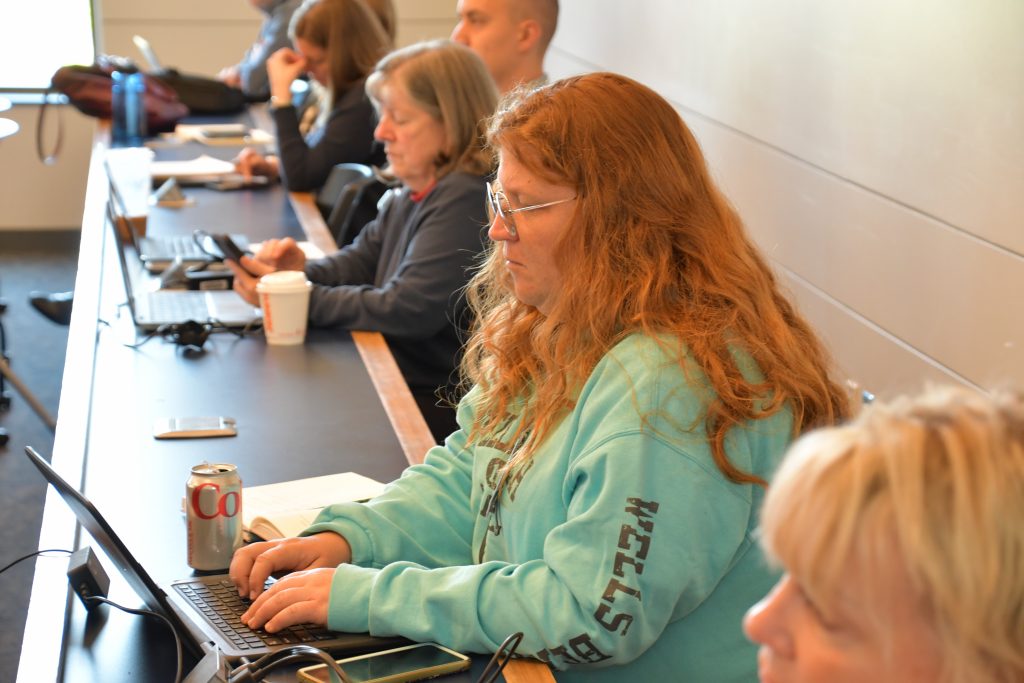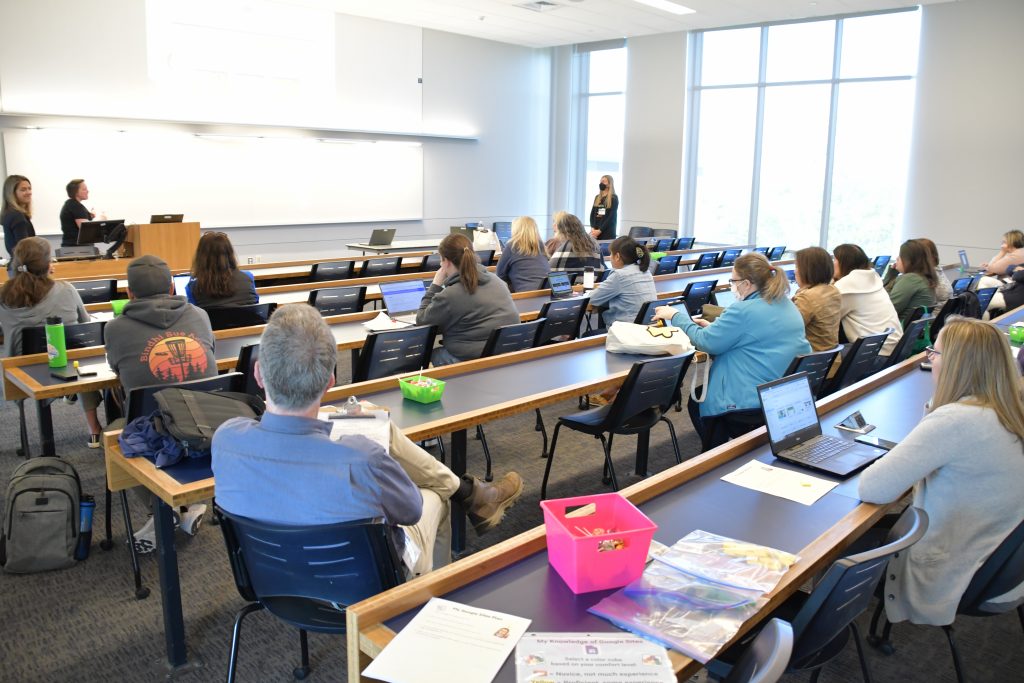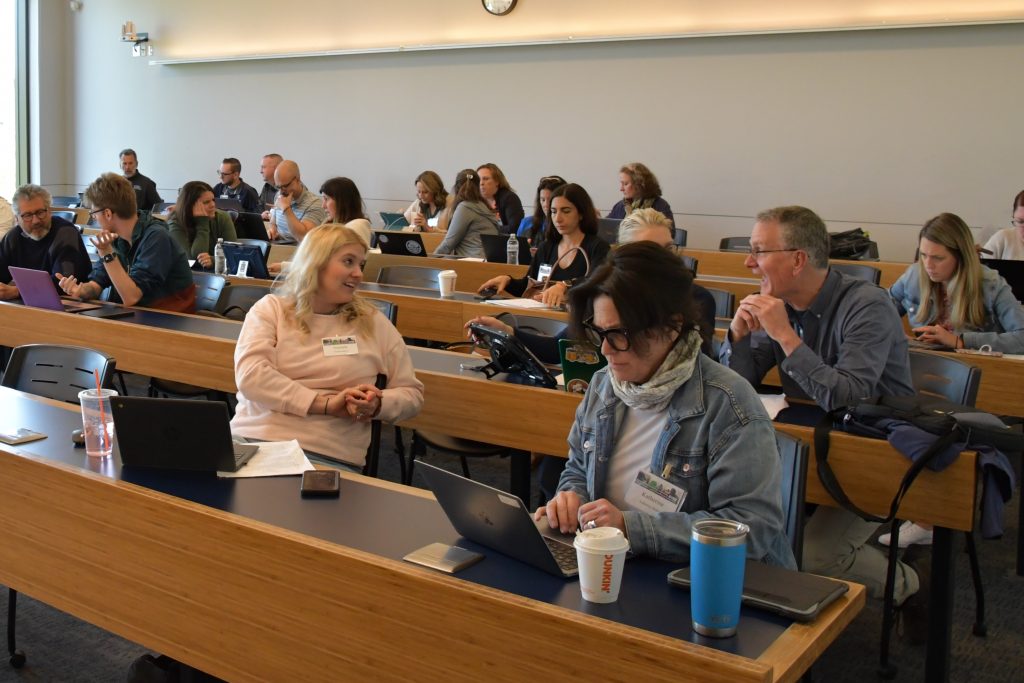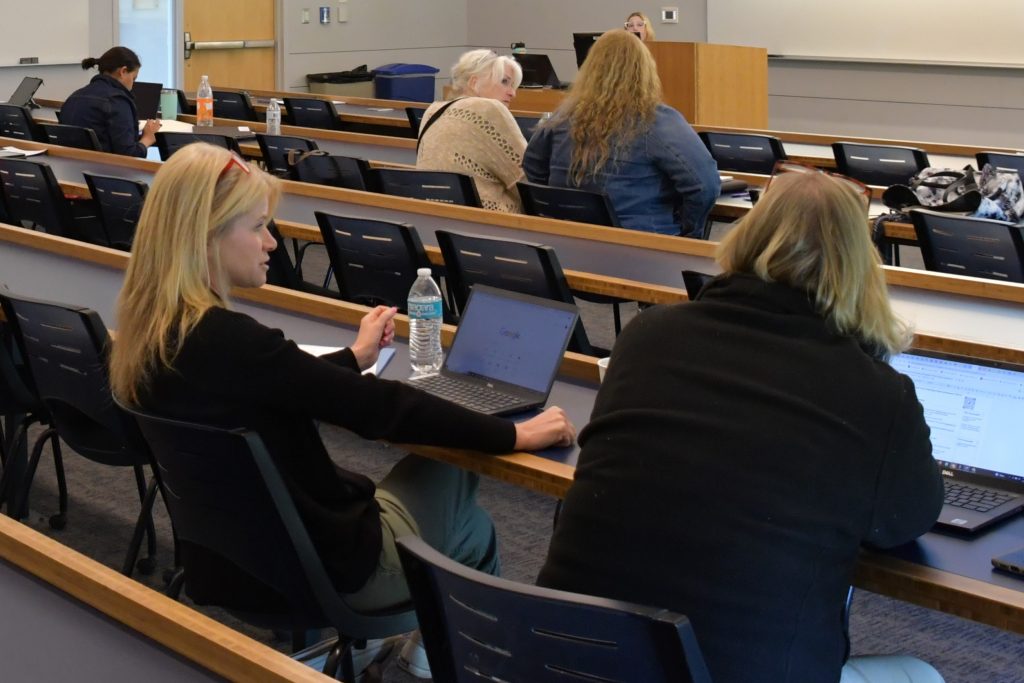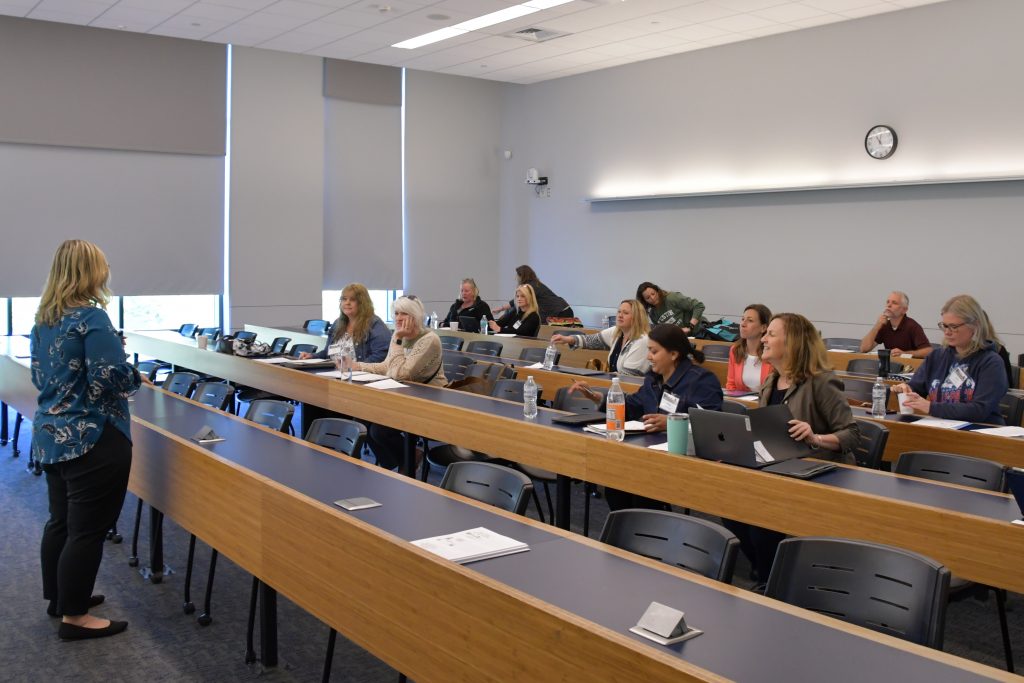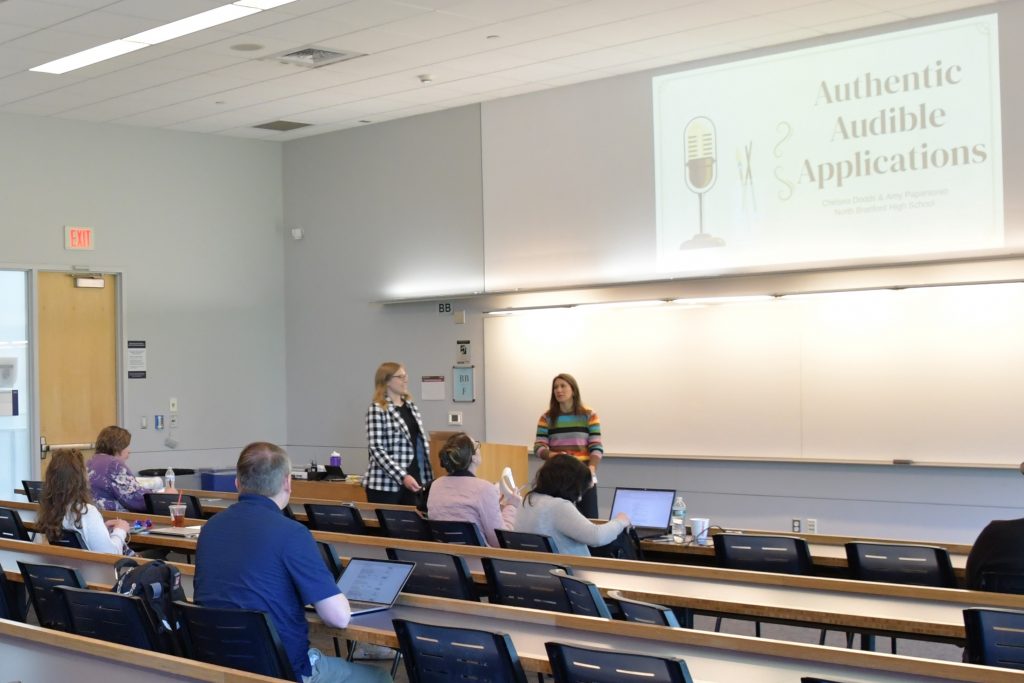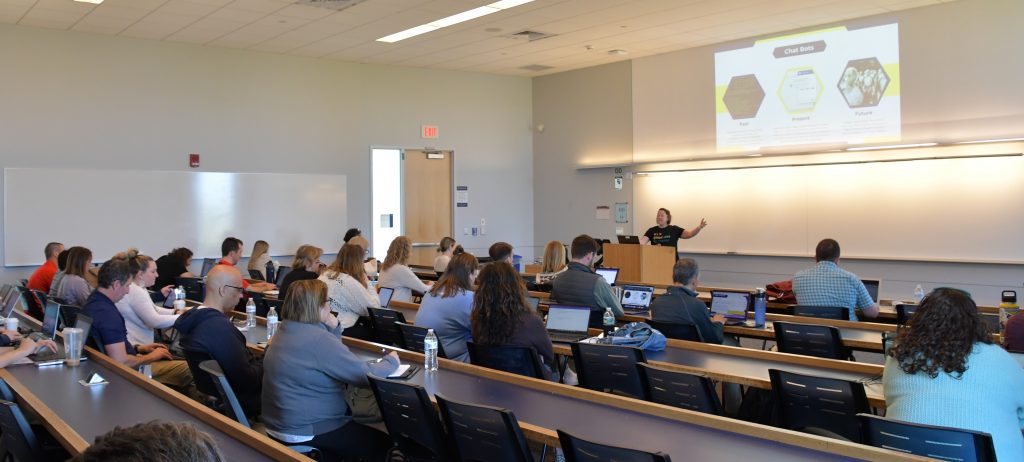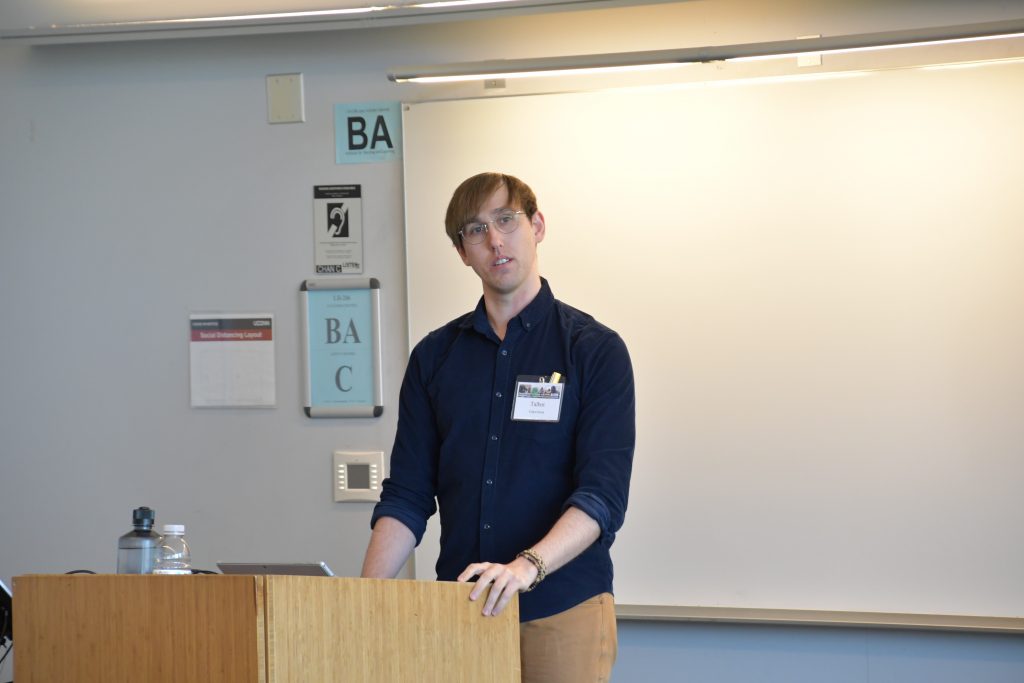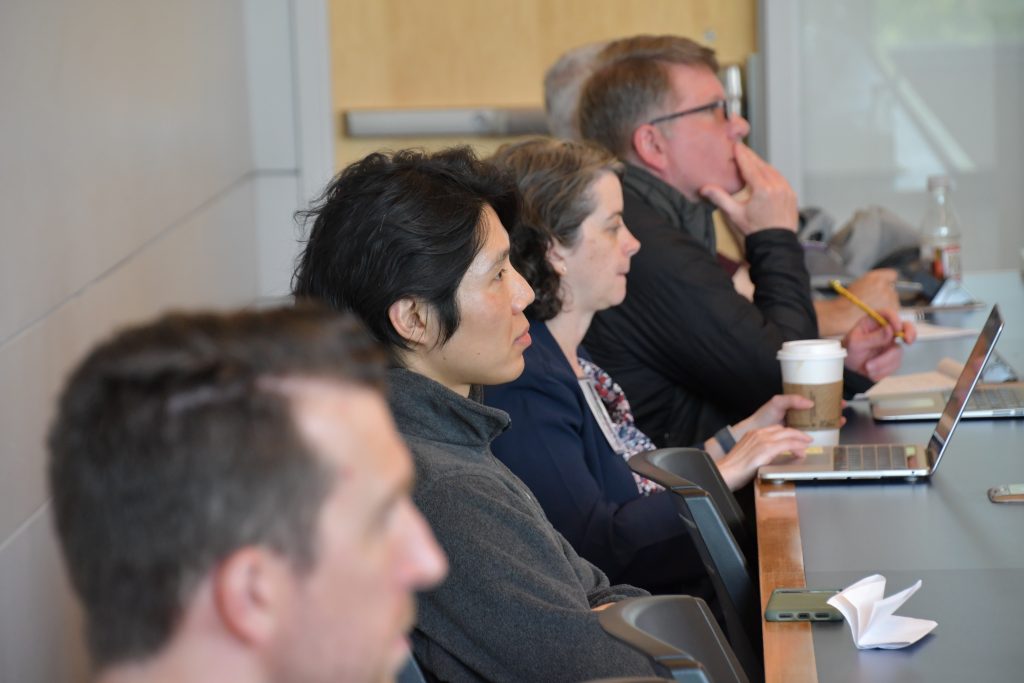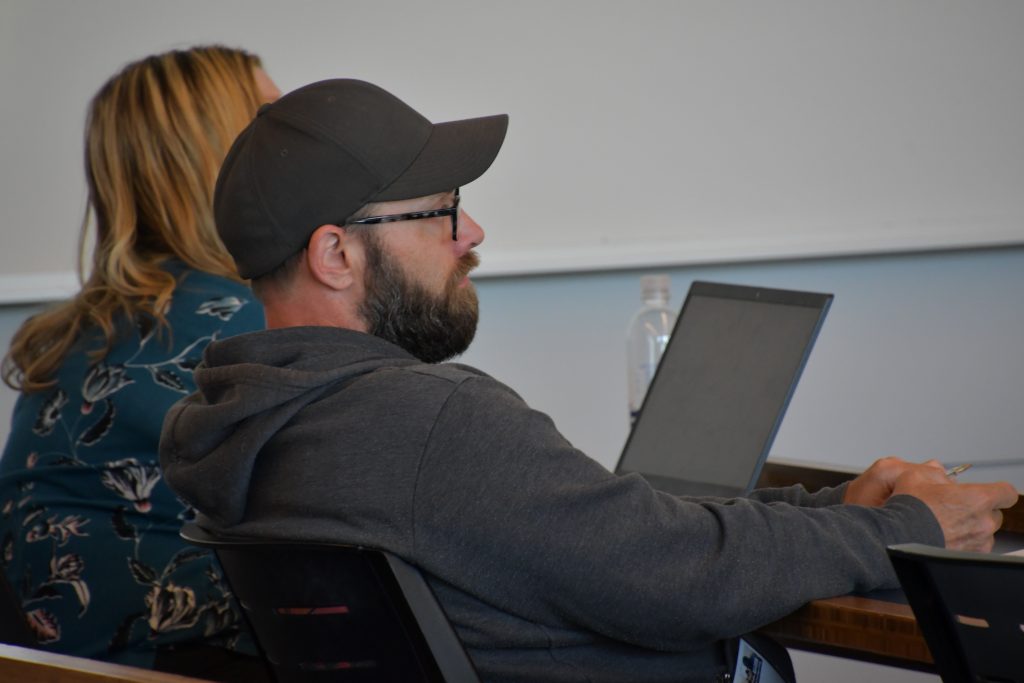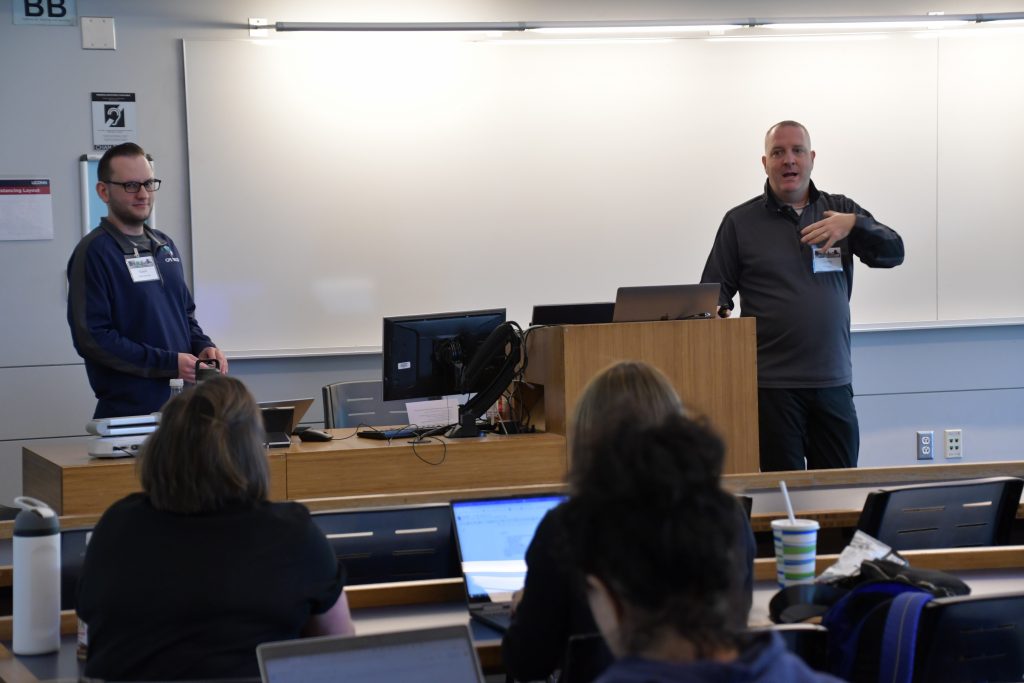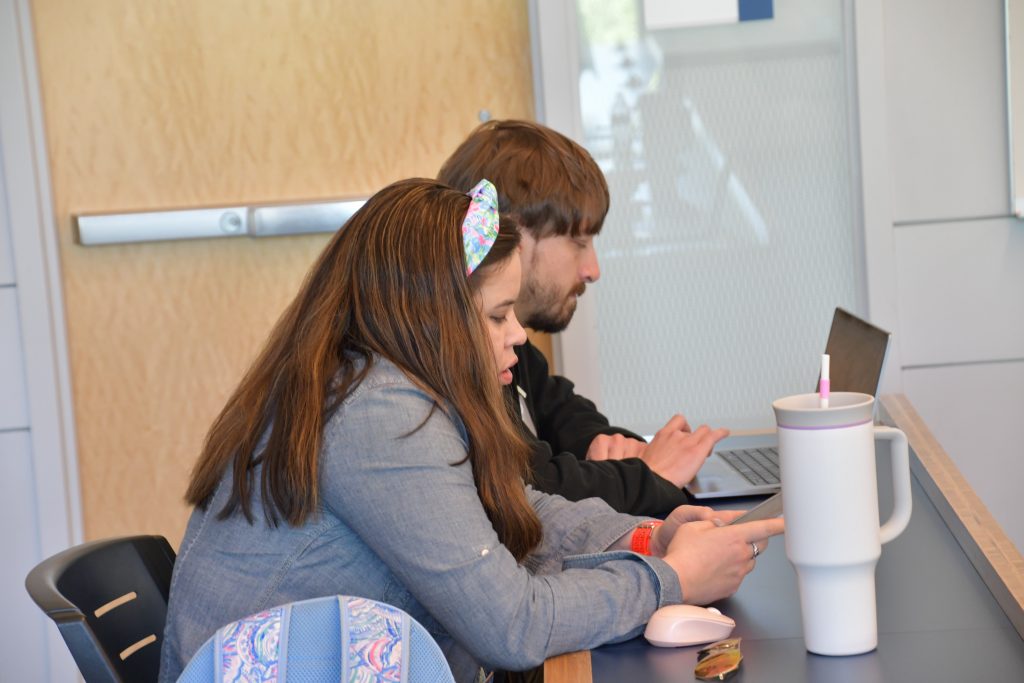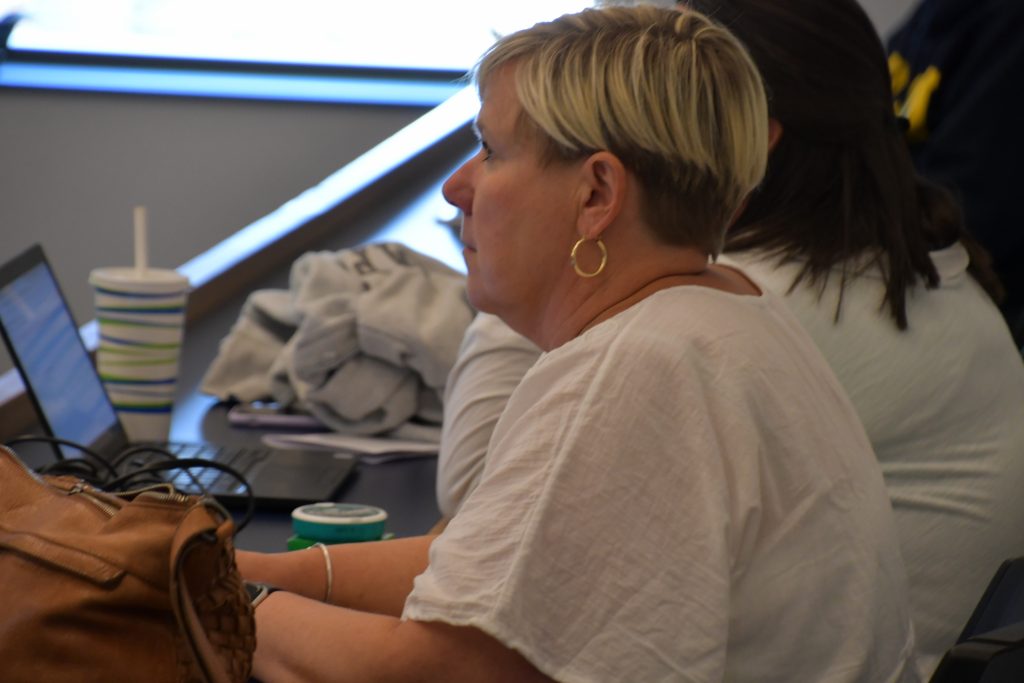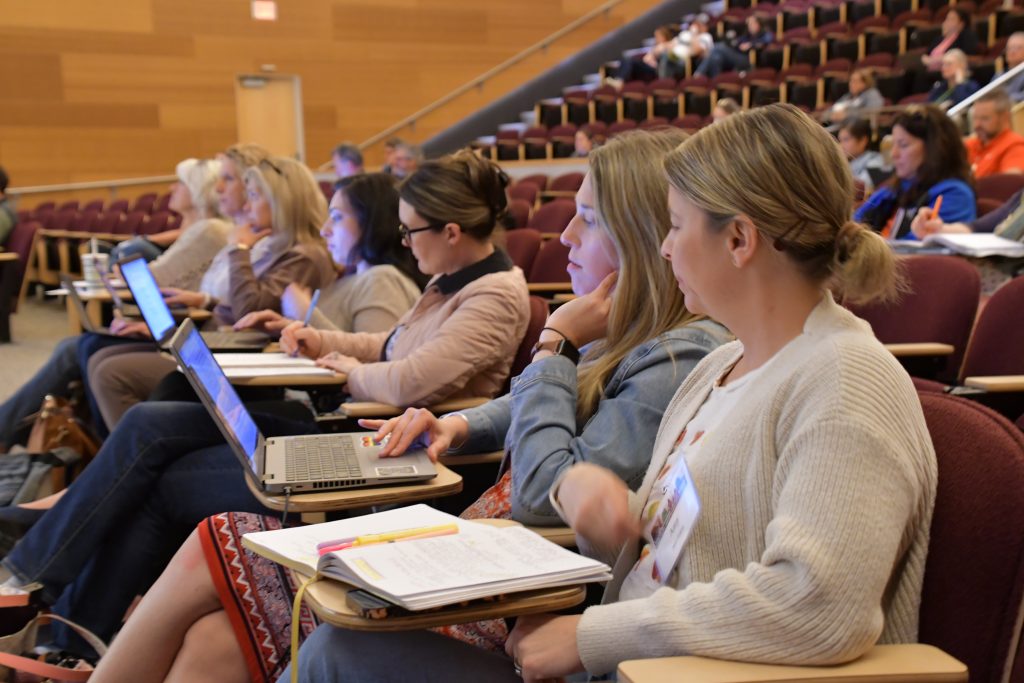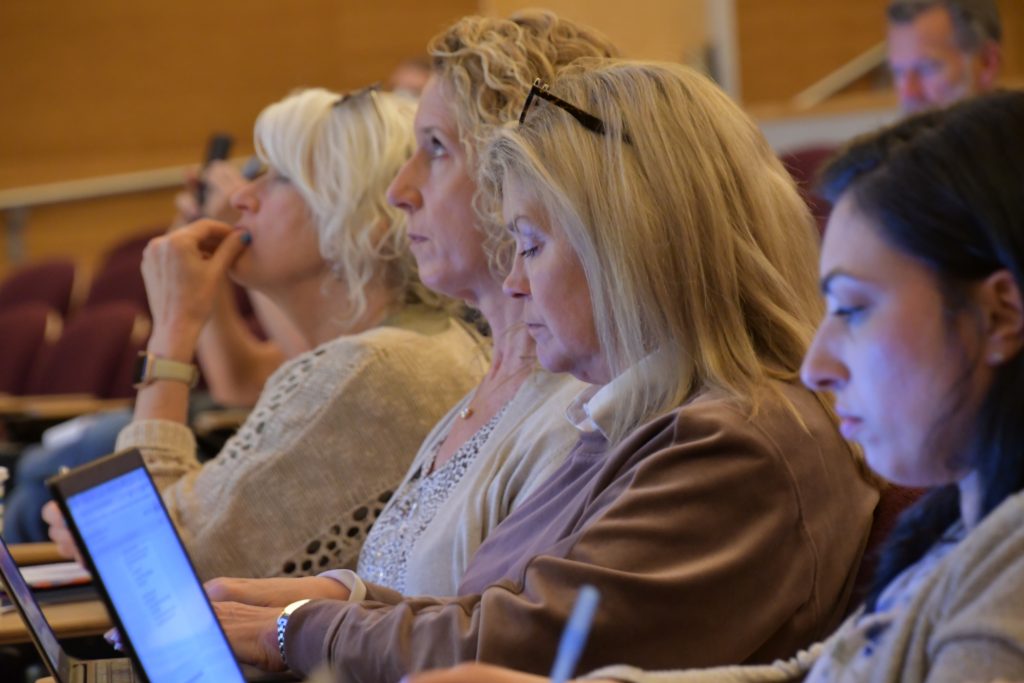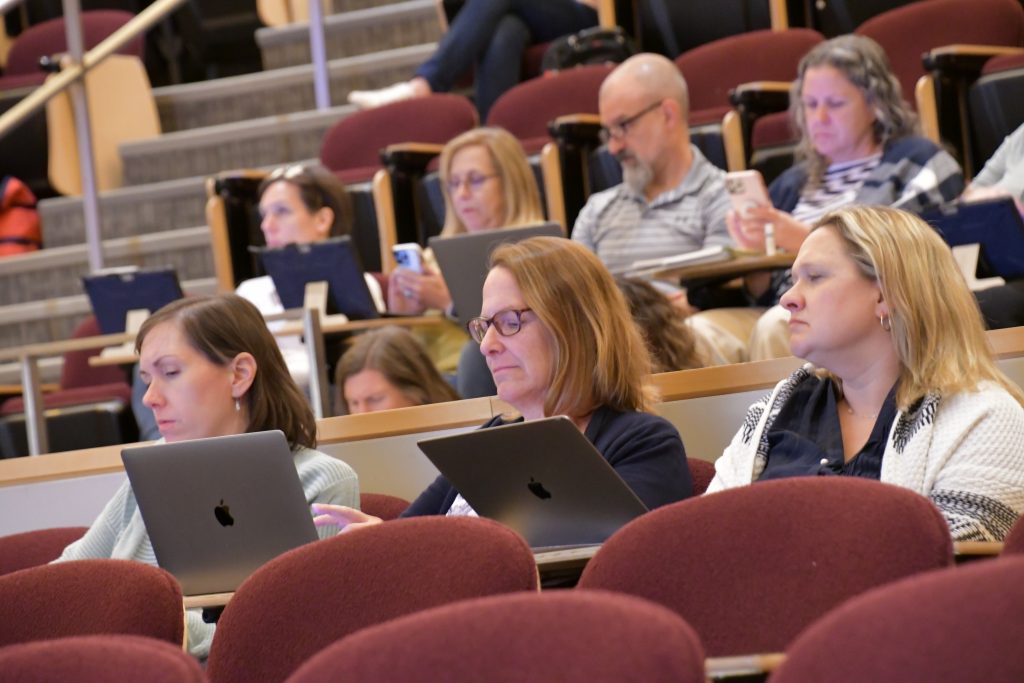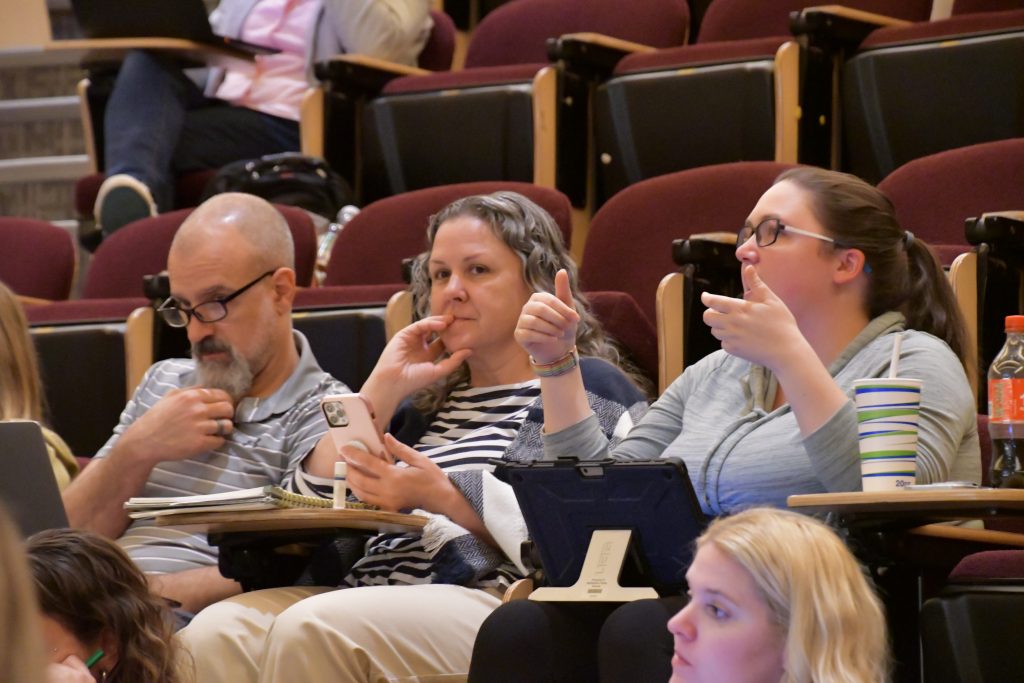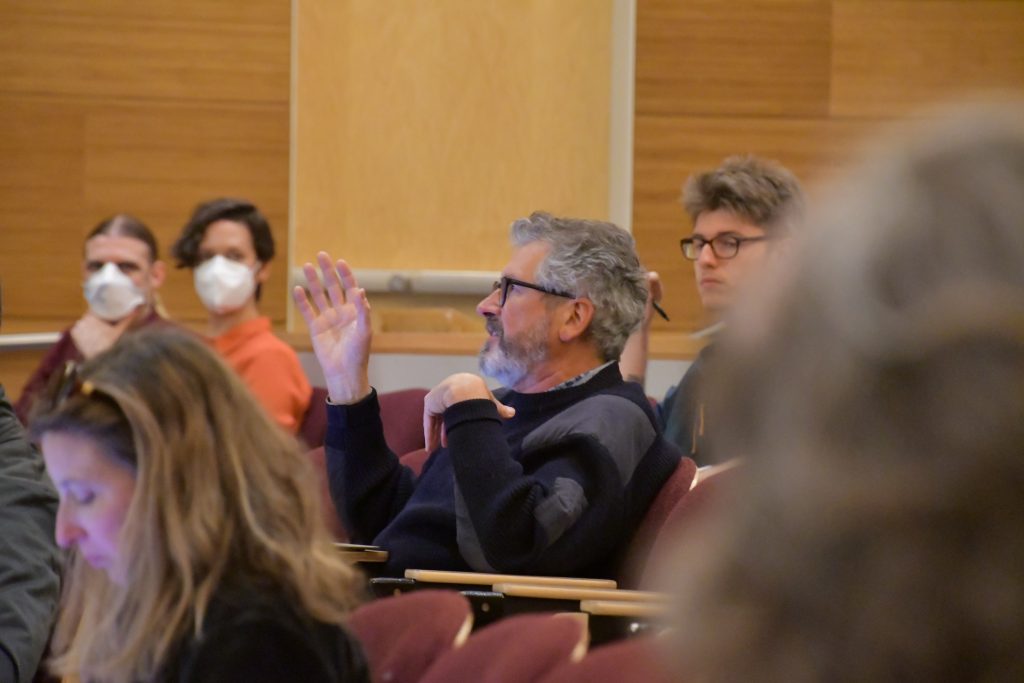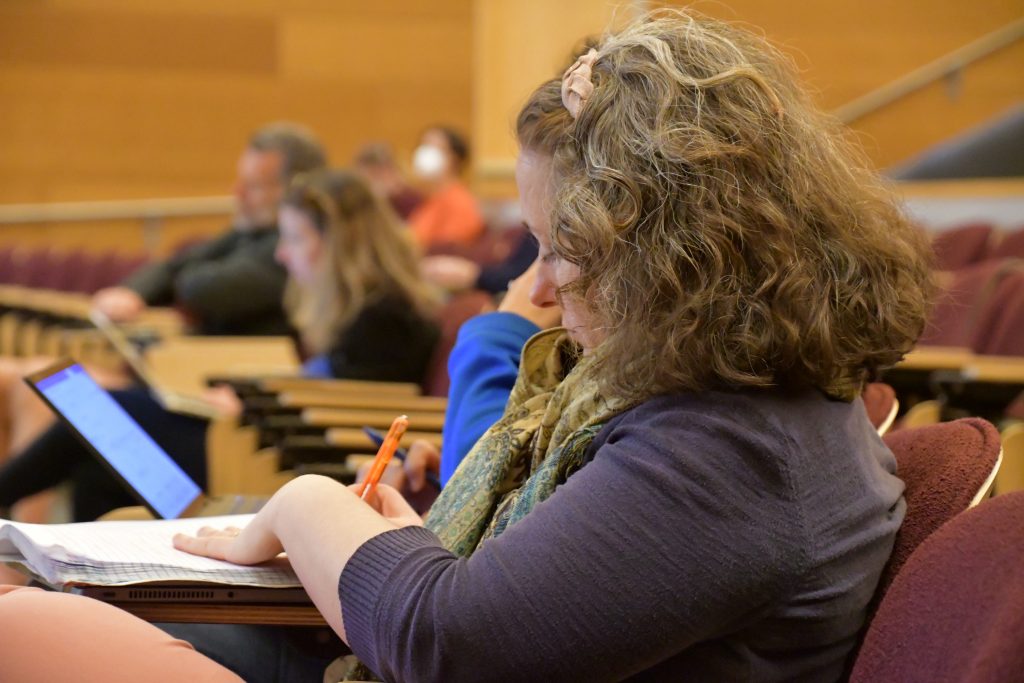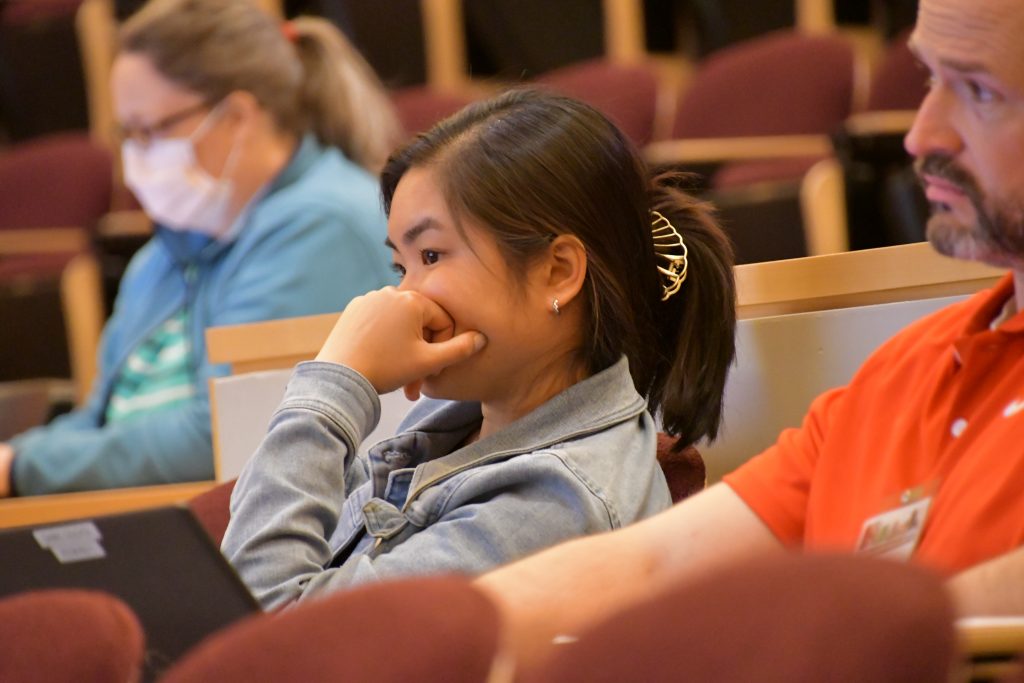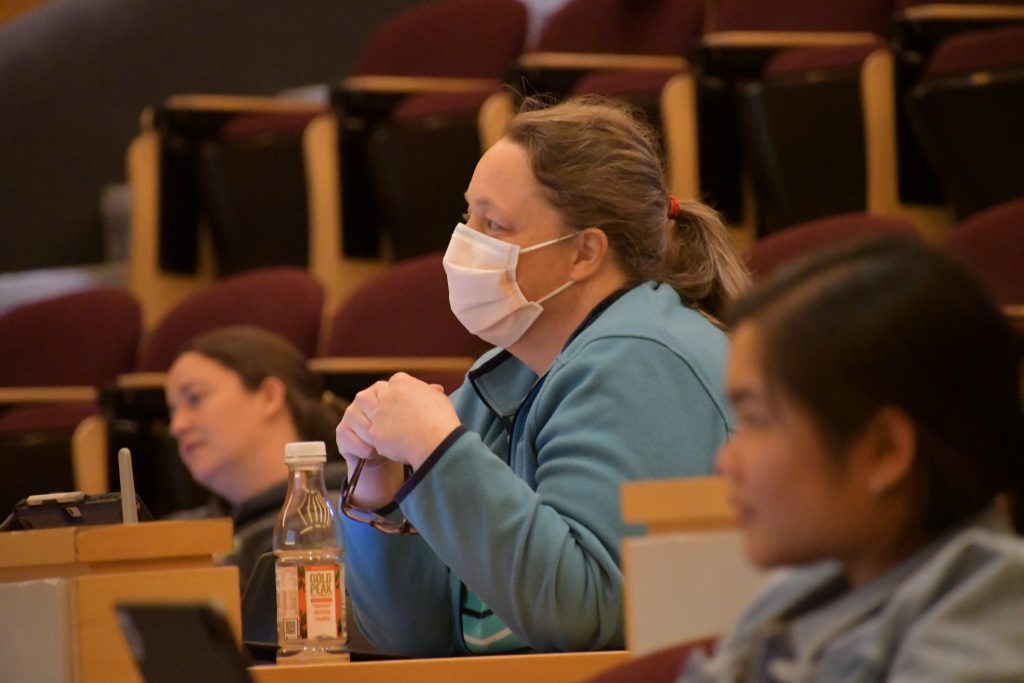 2022 Photos: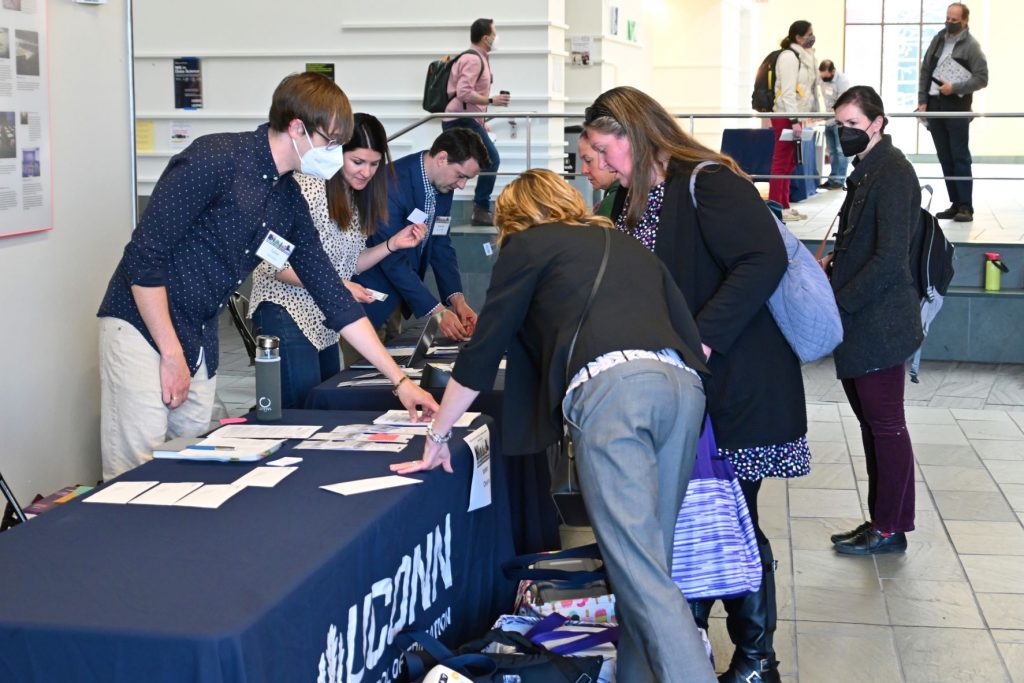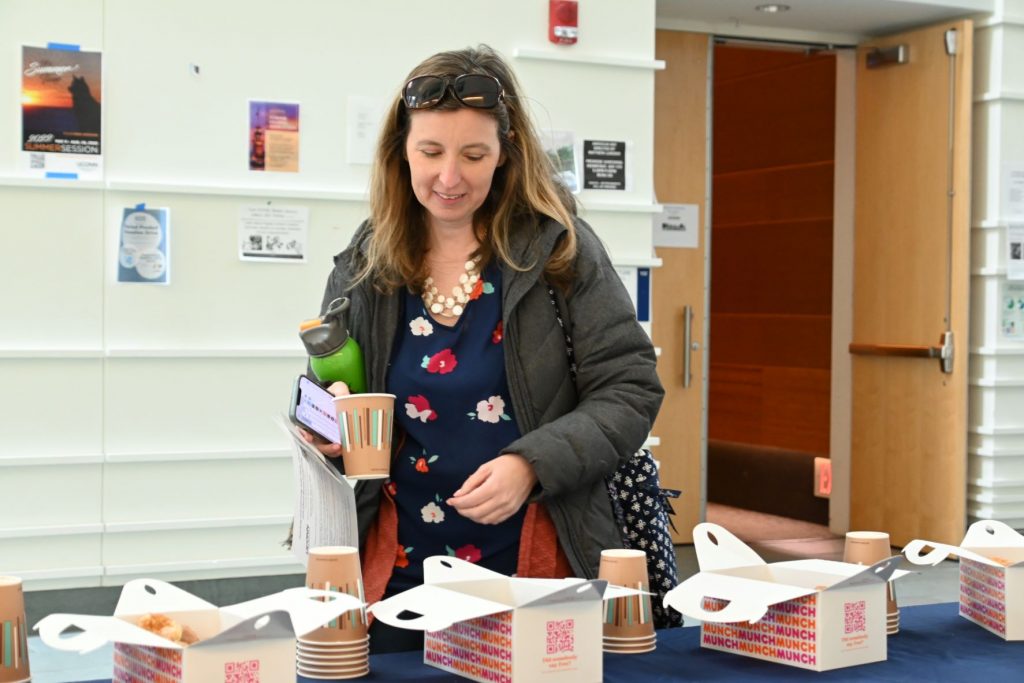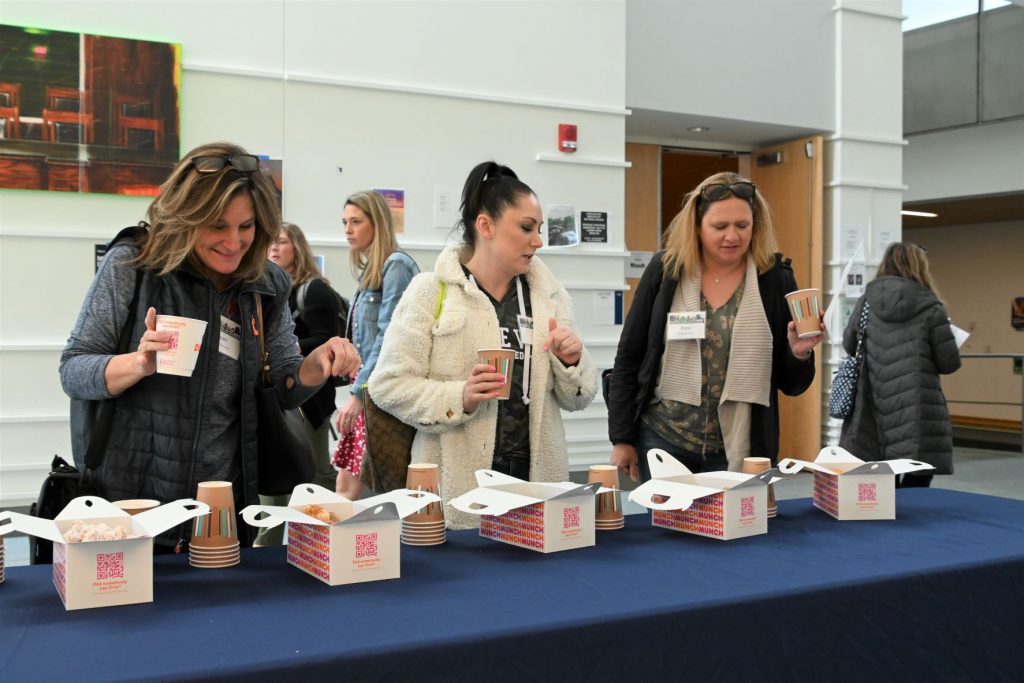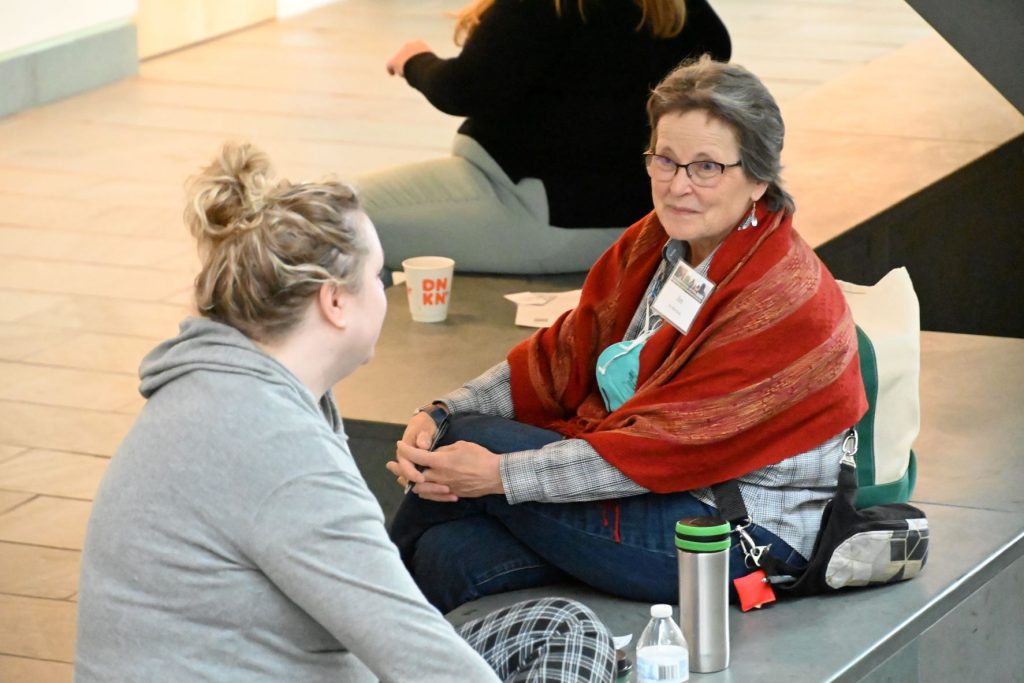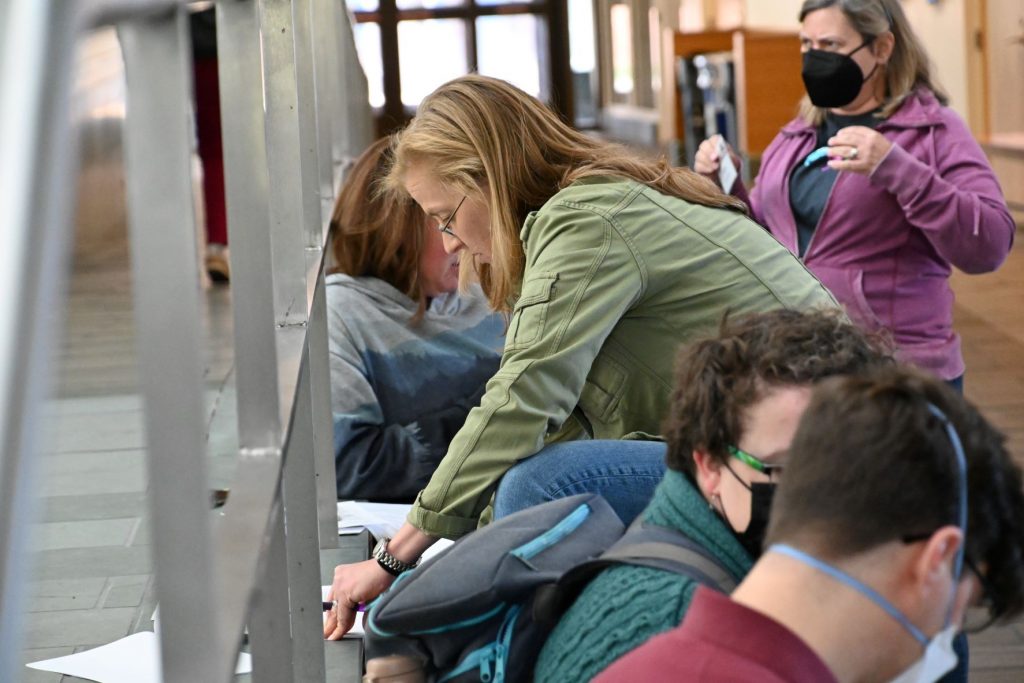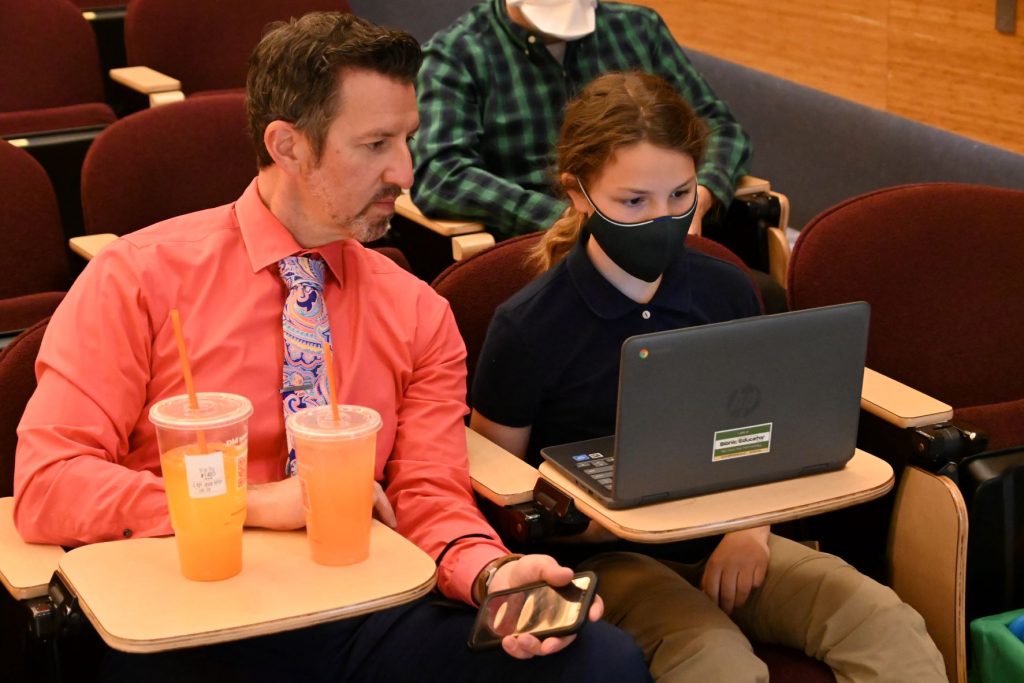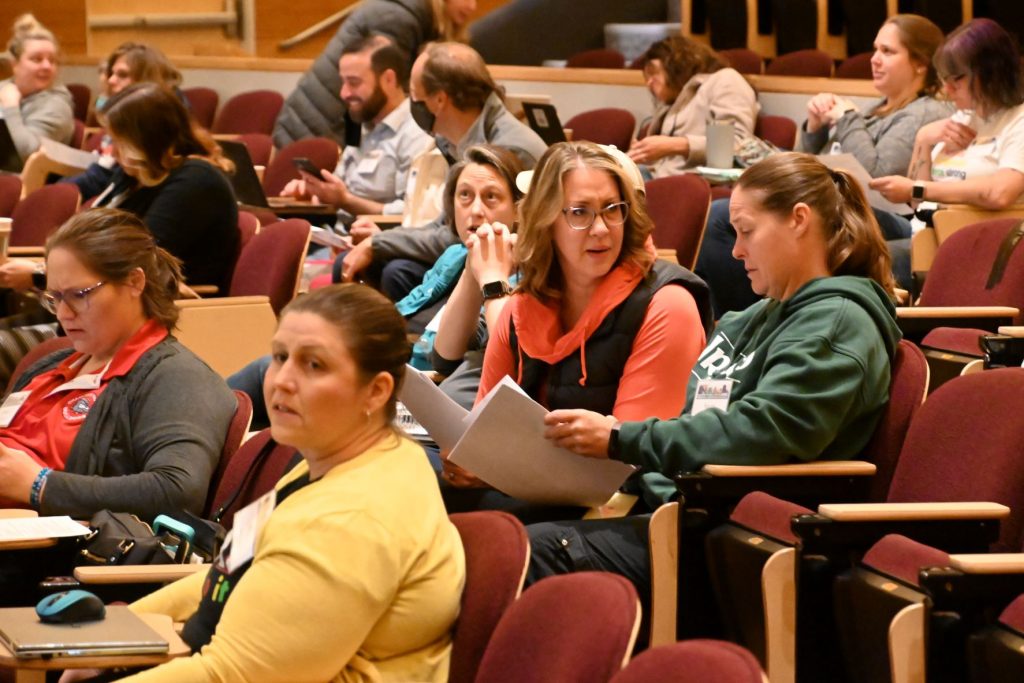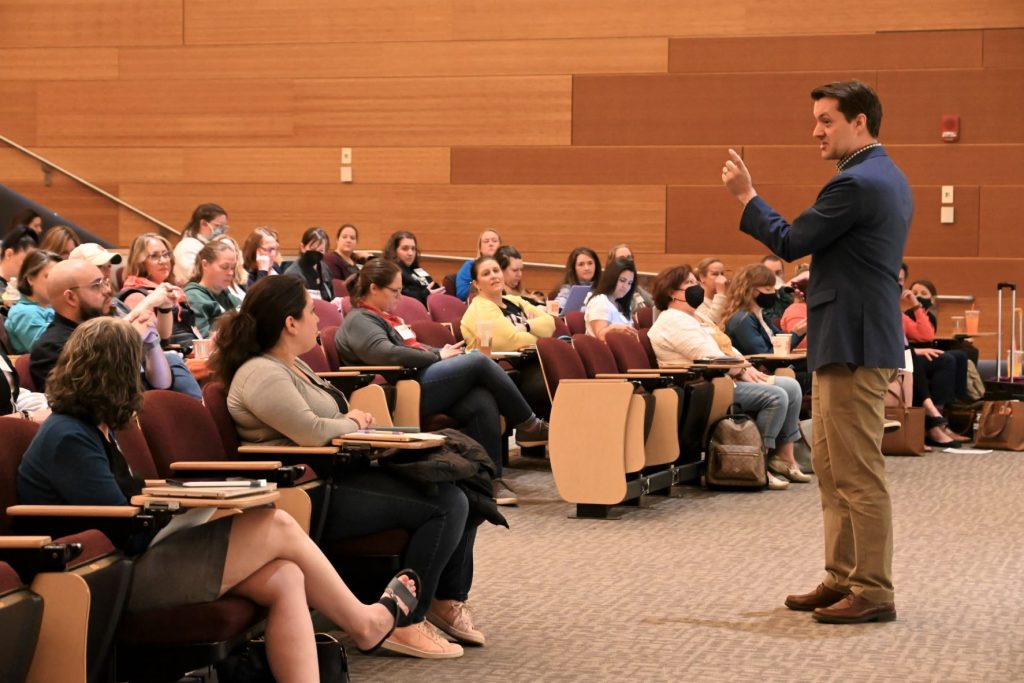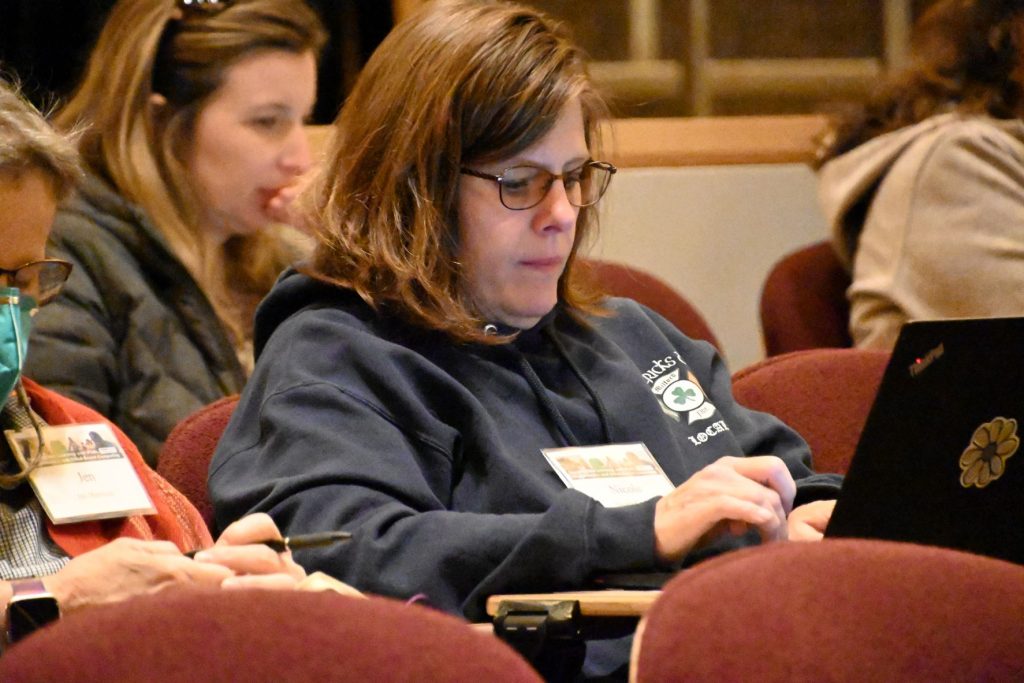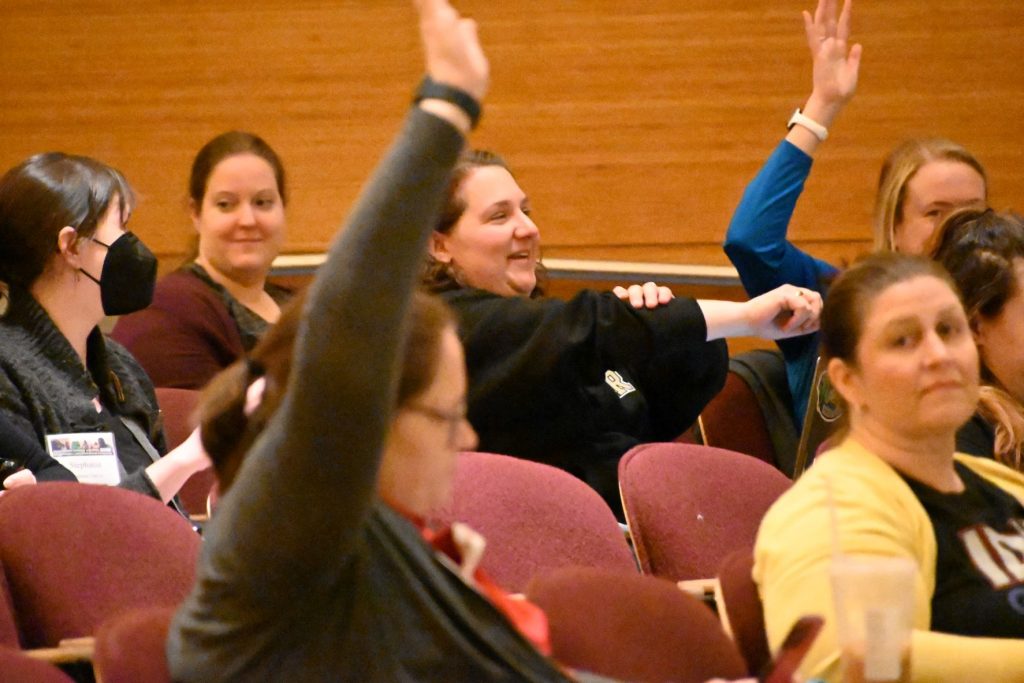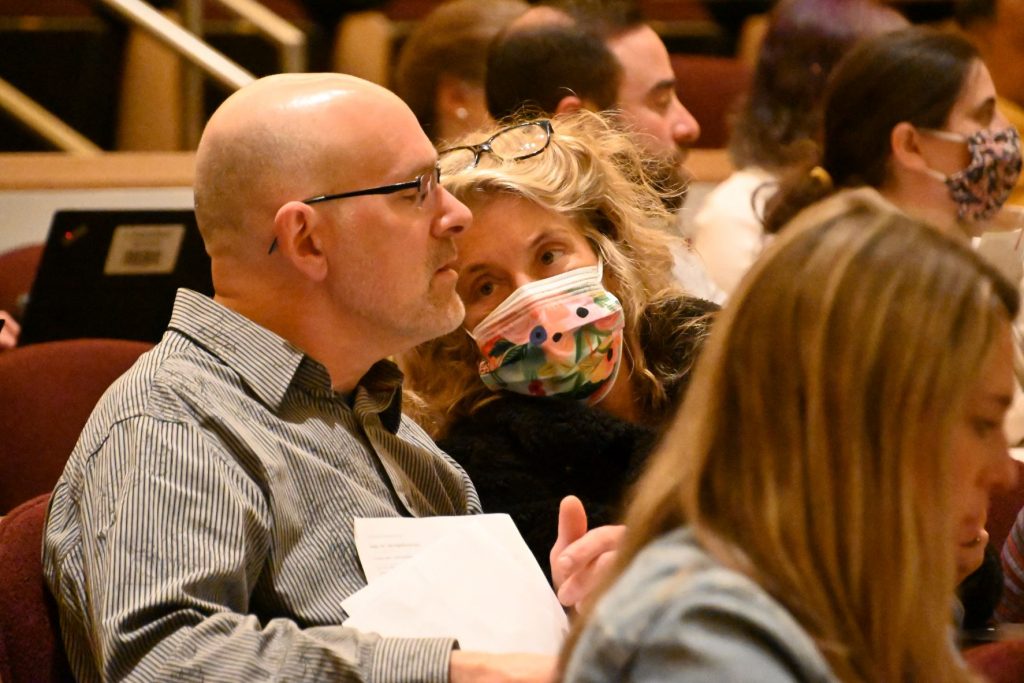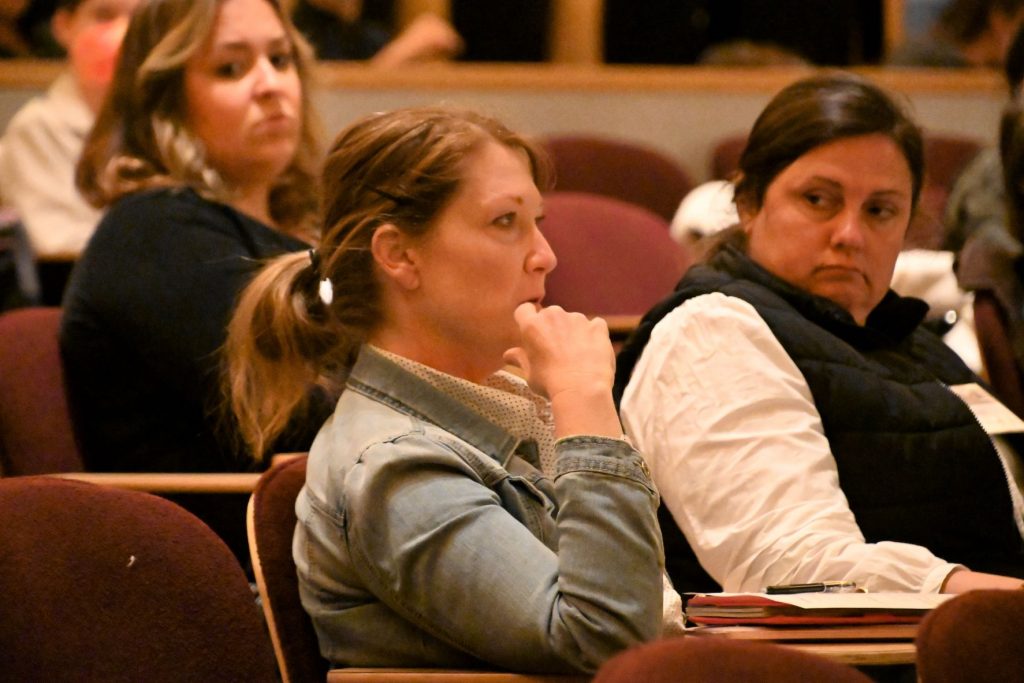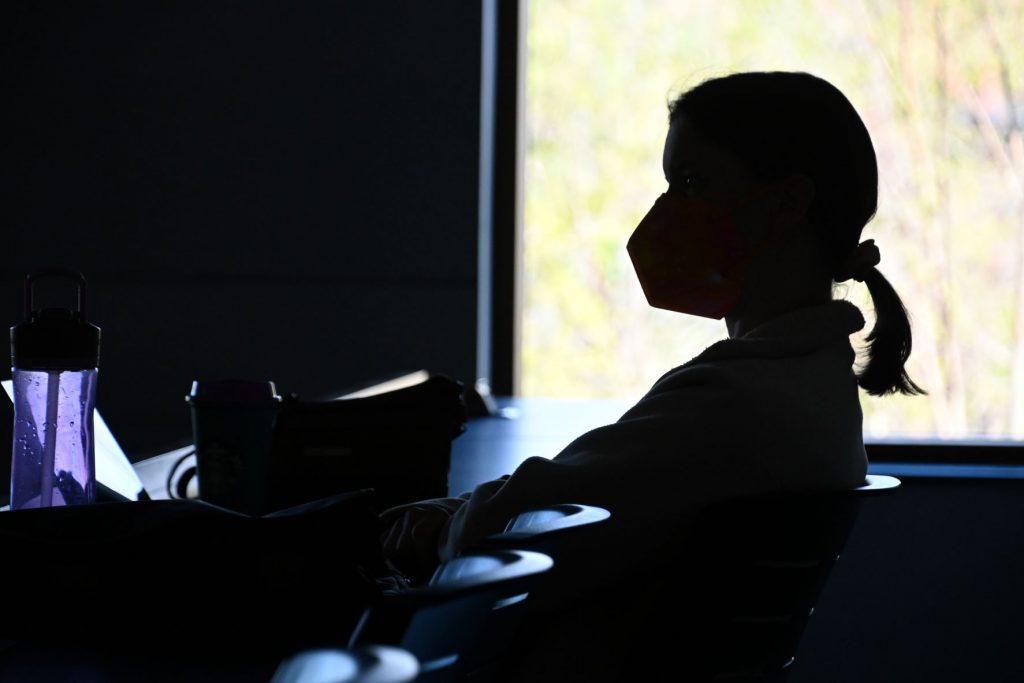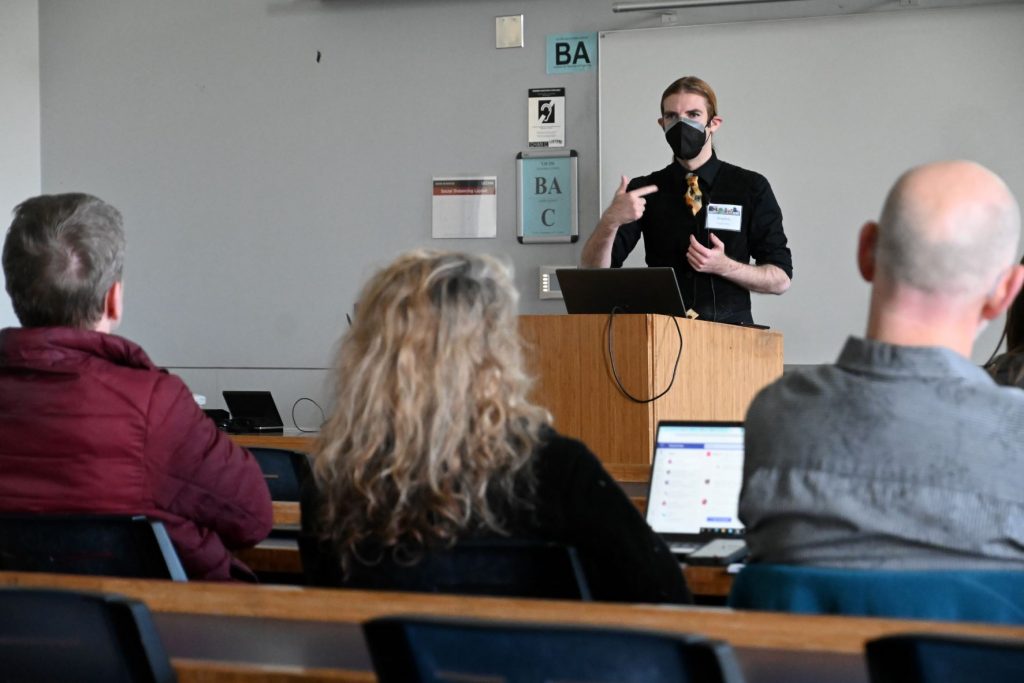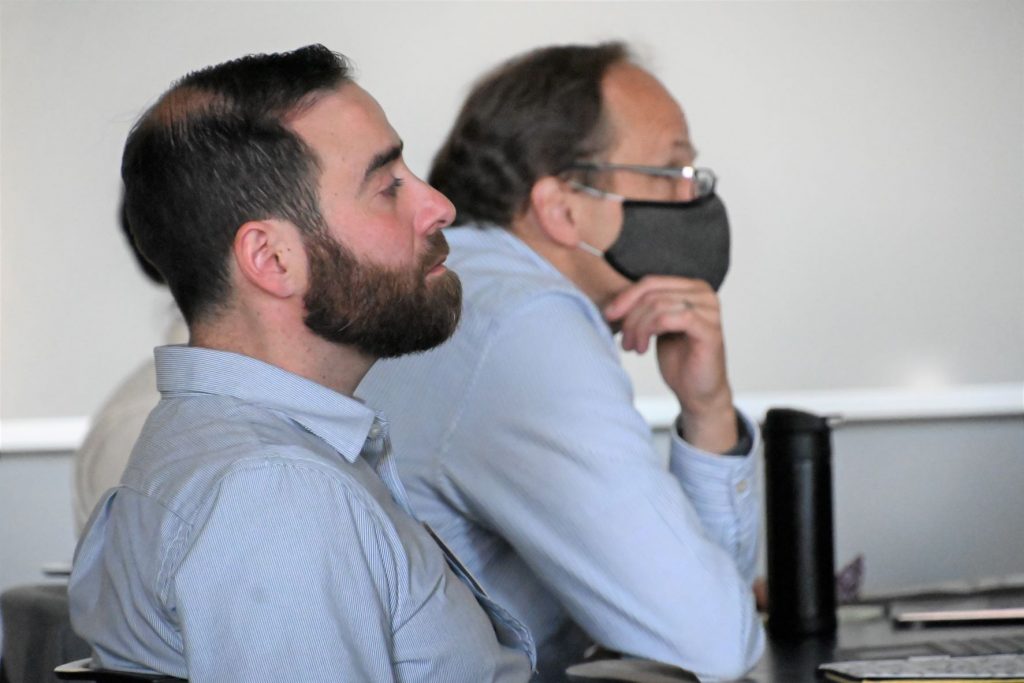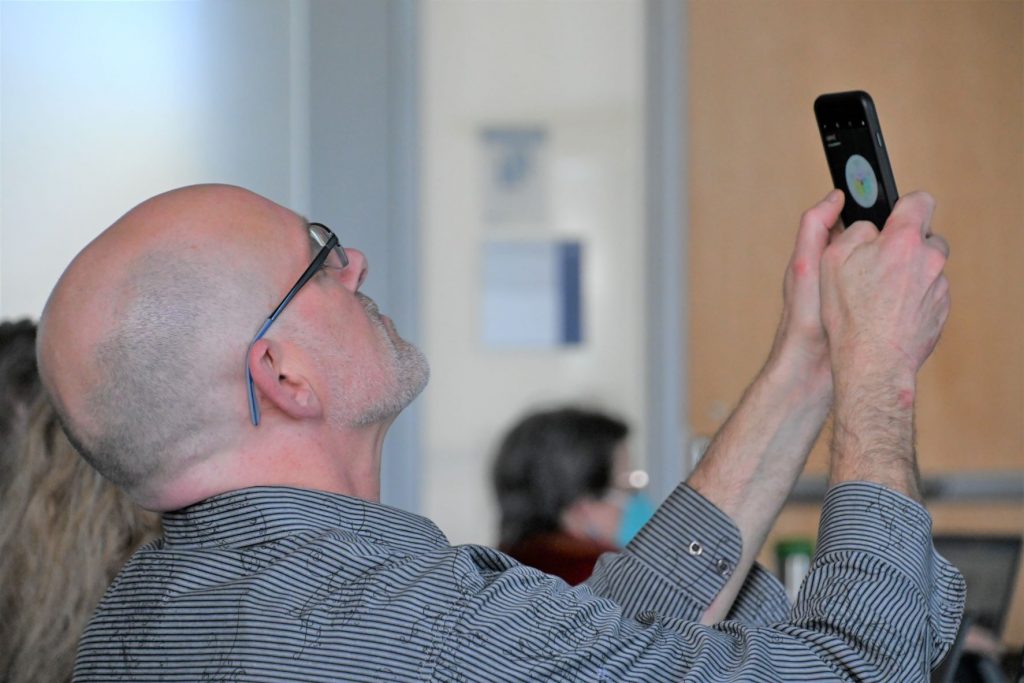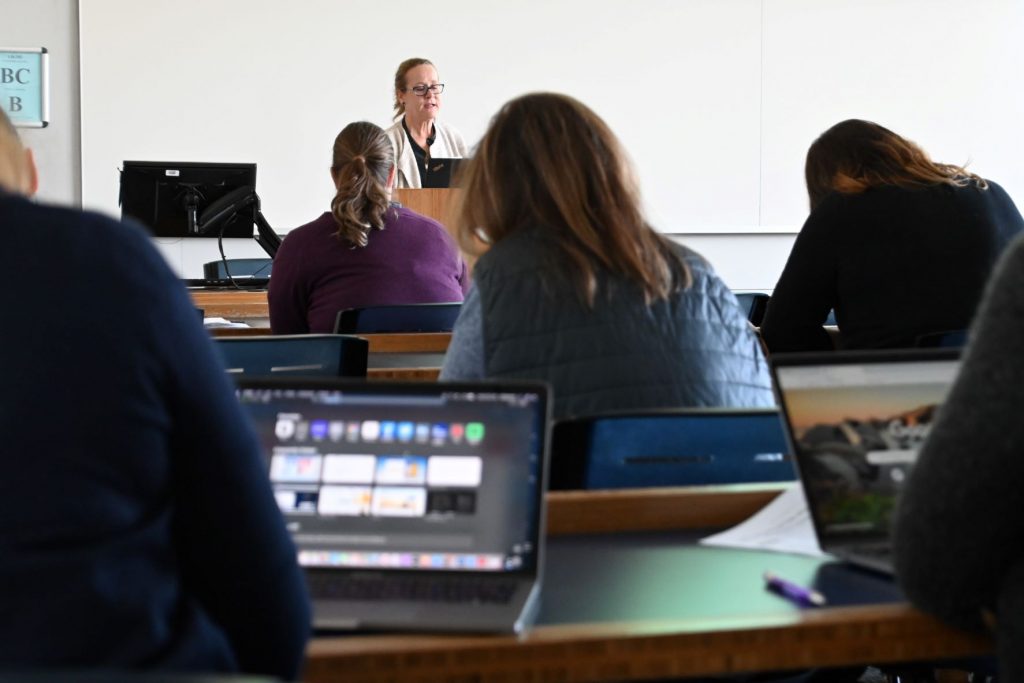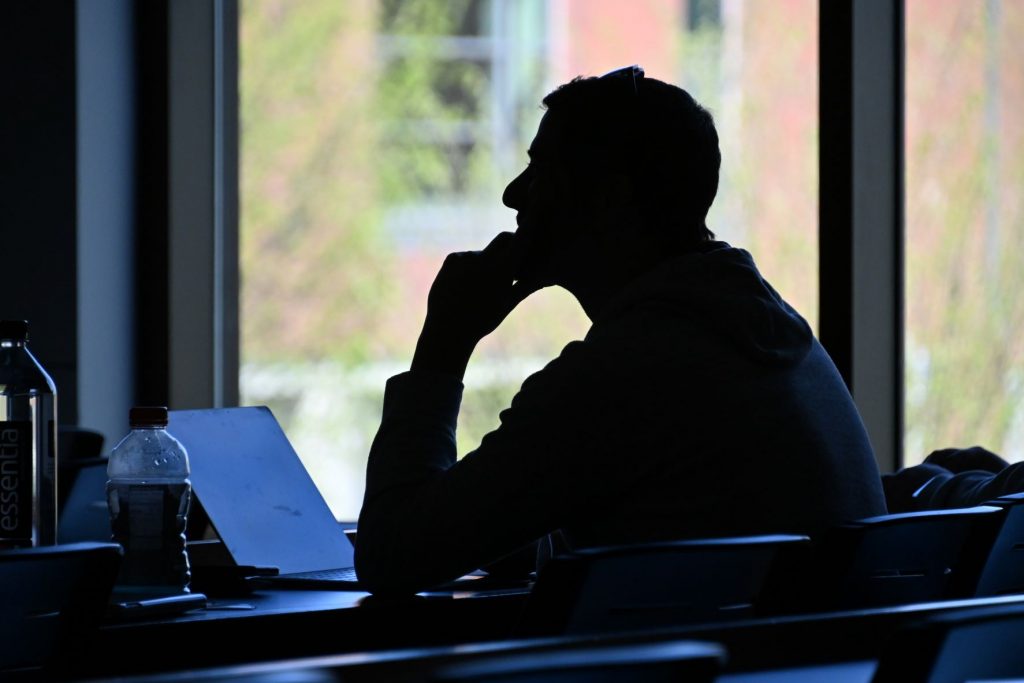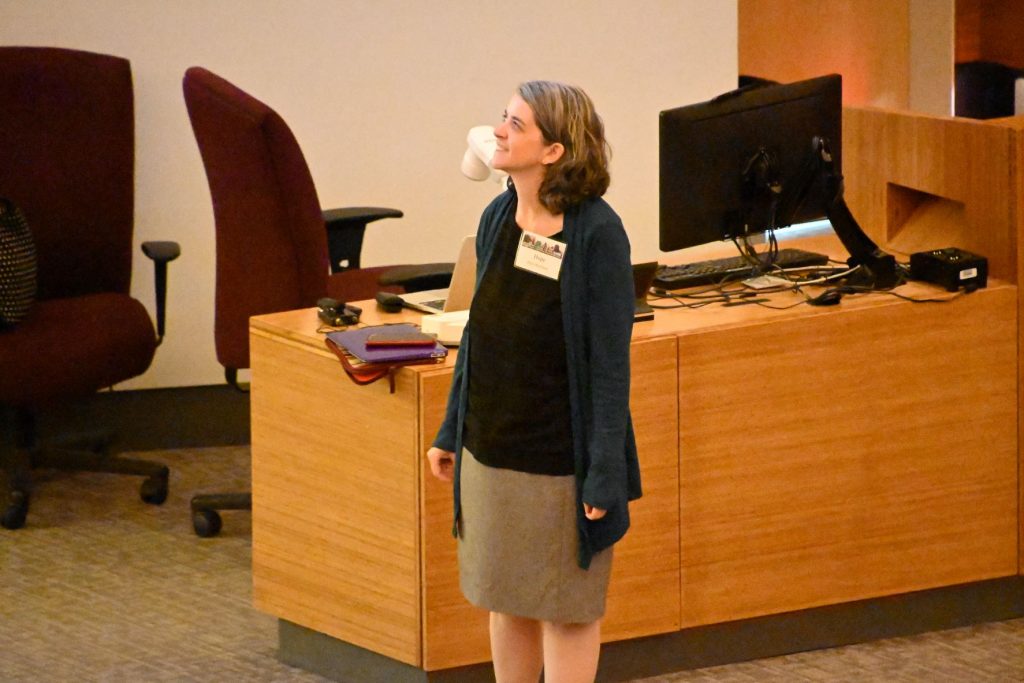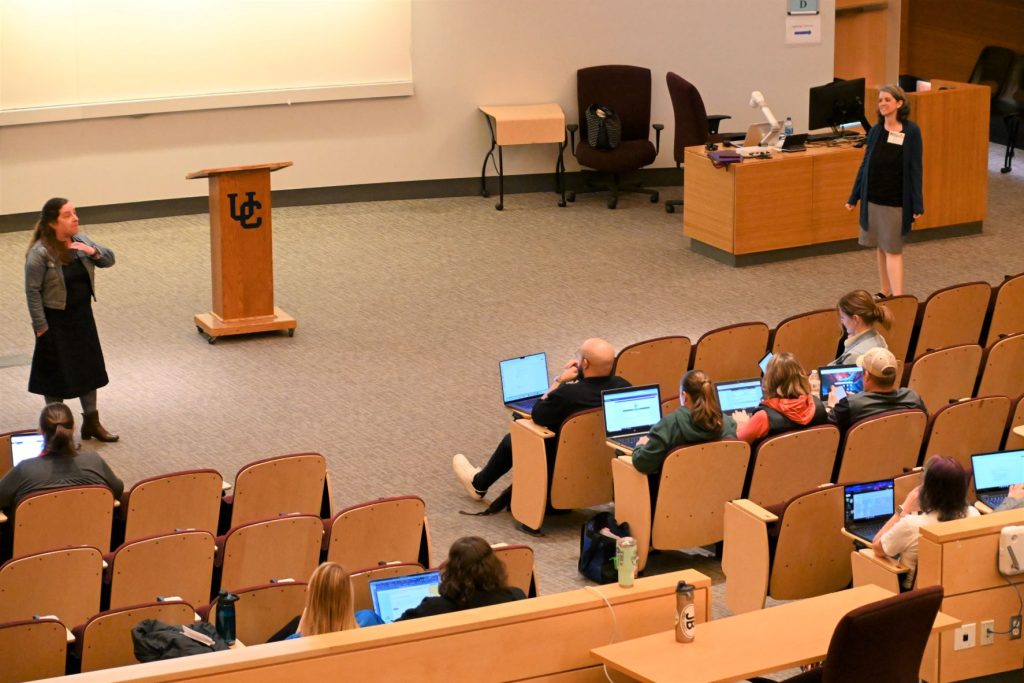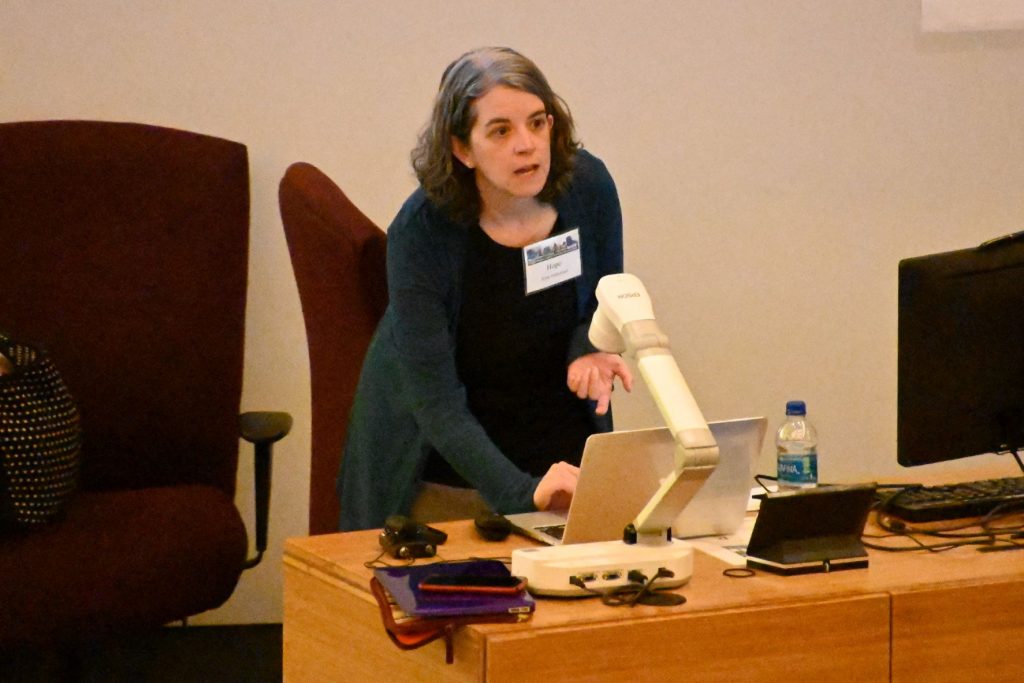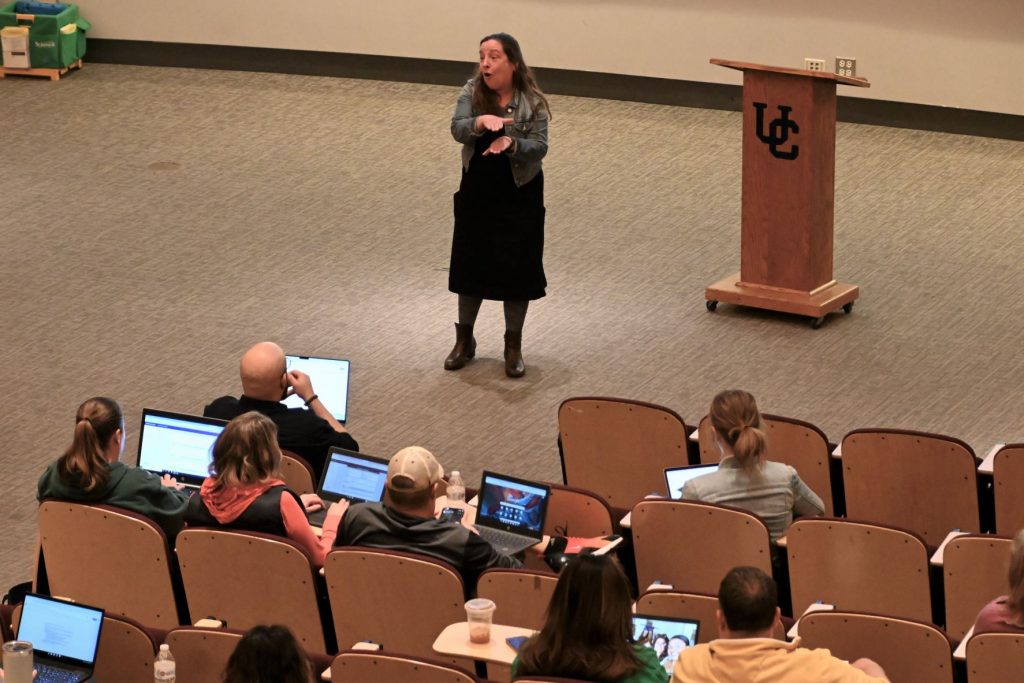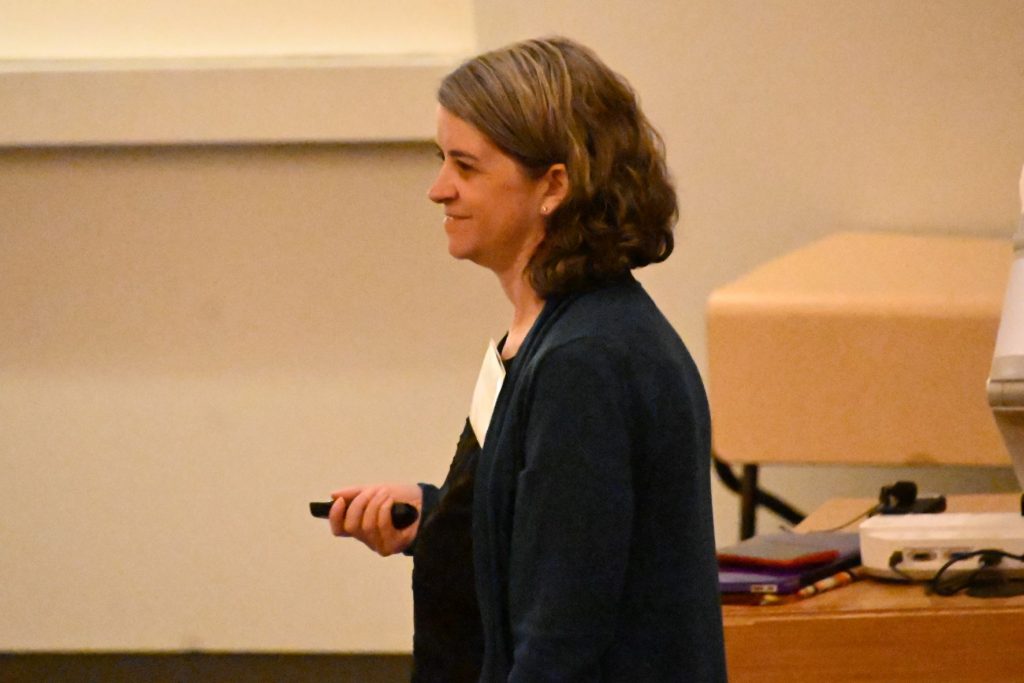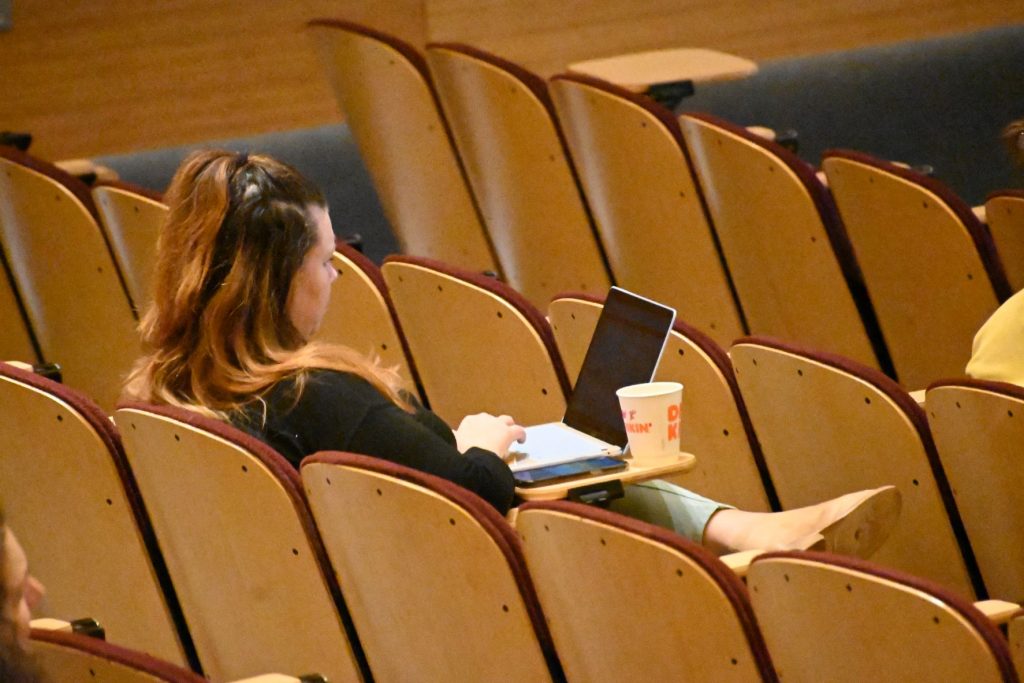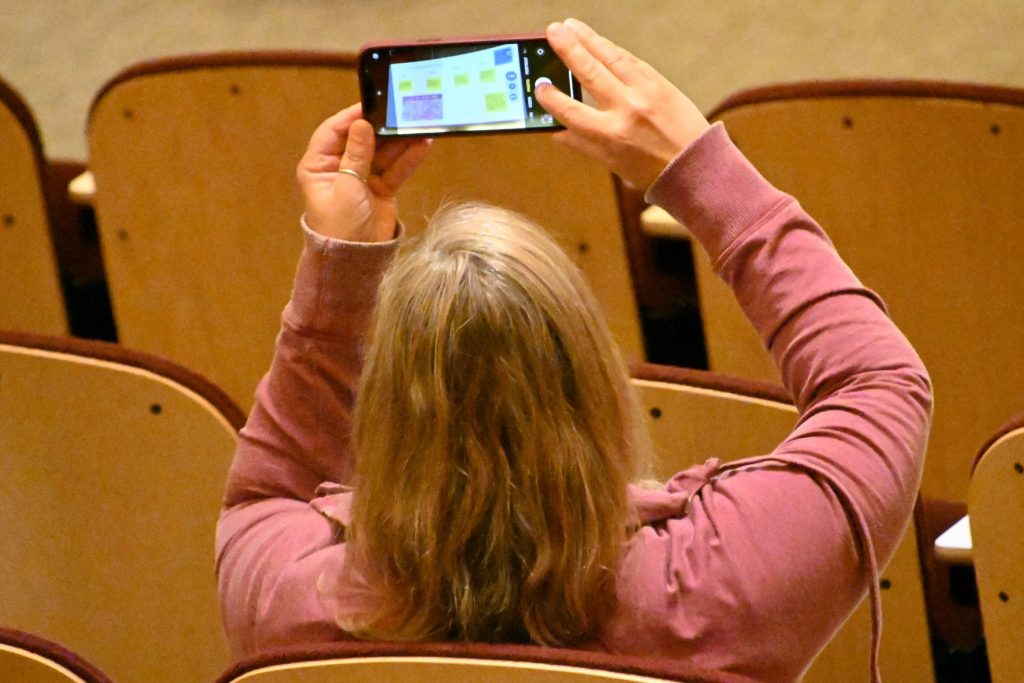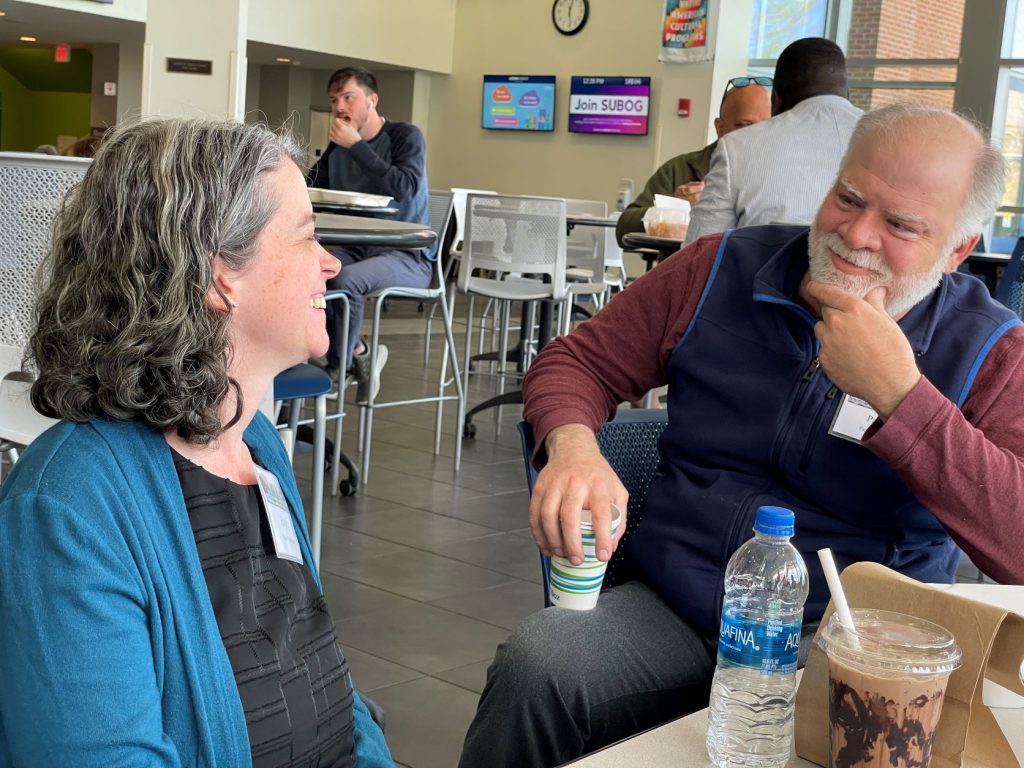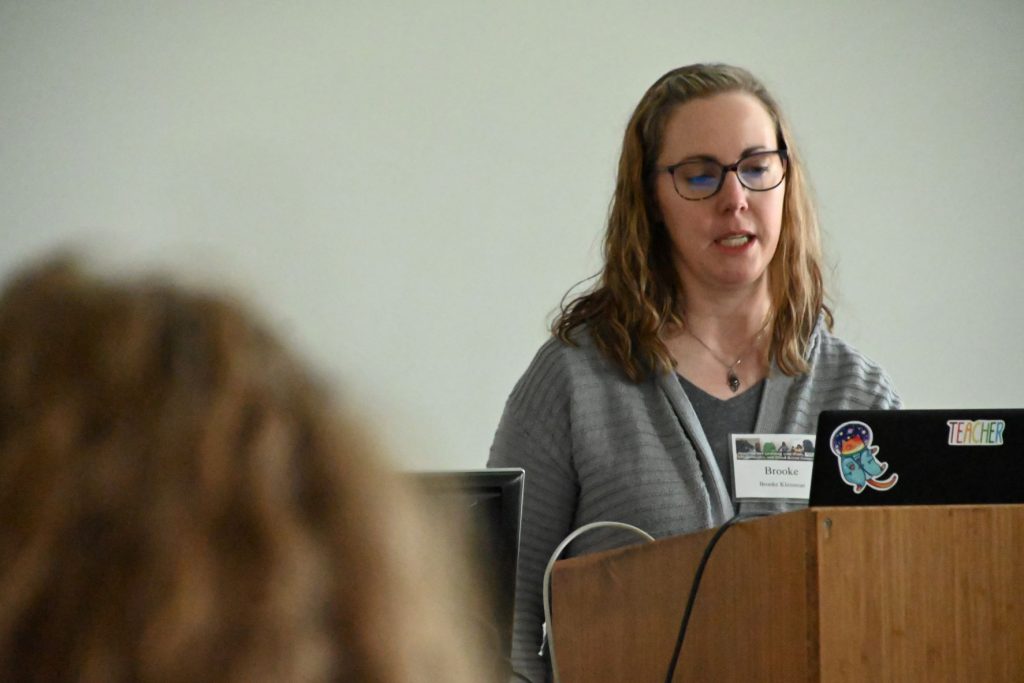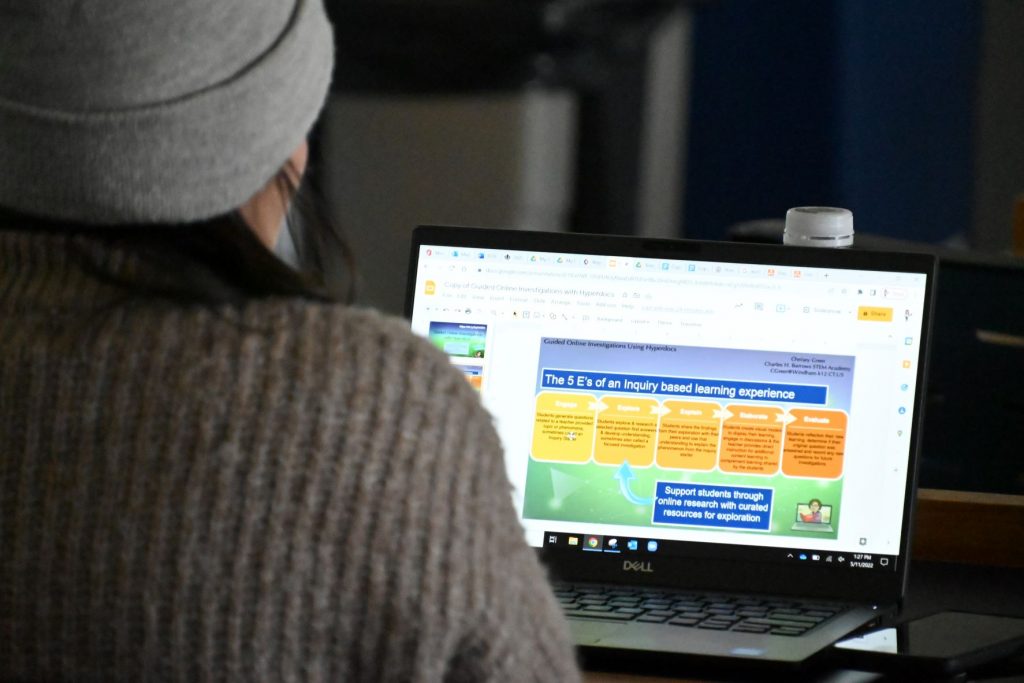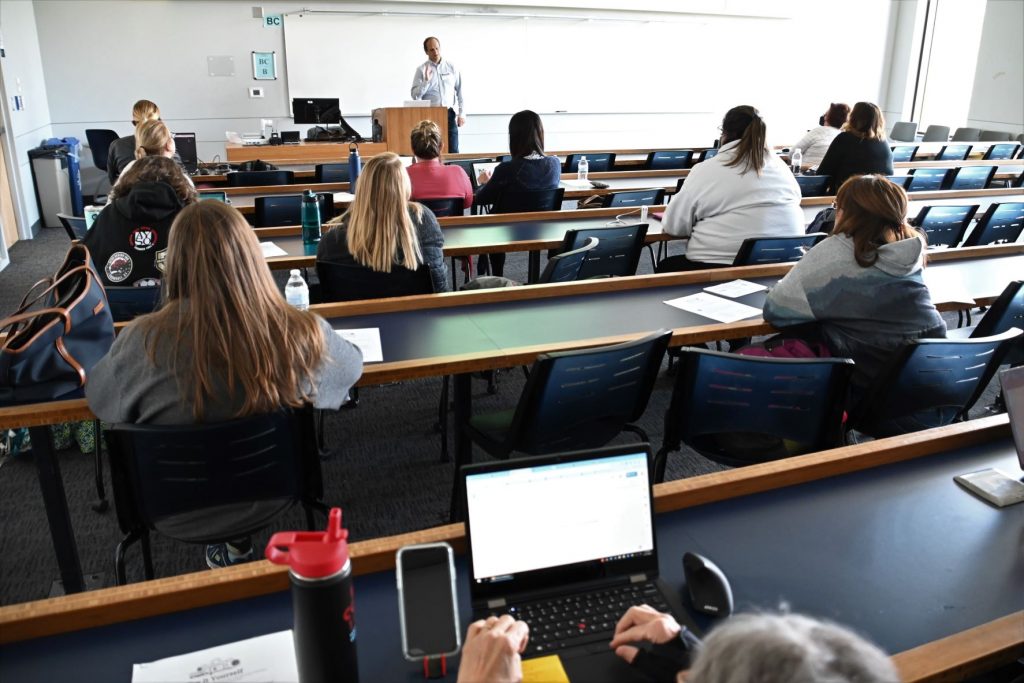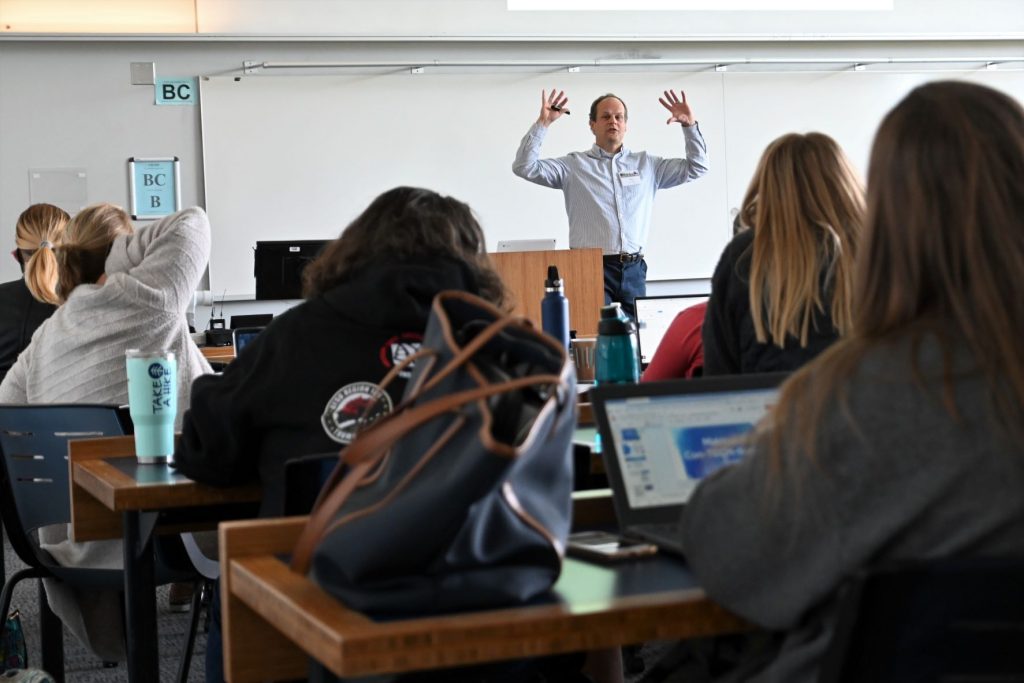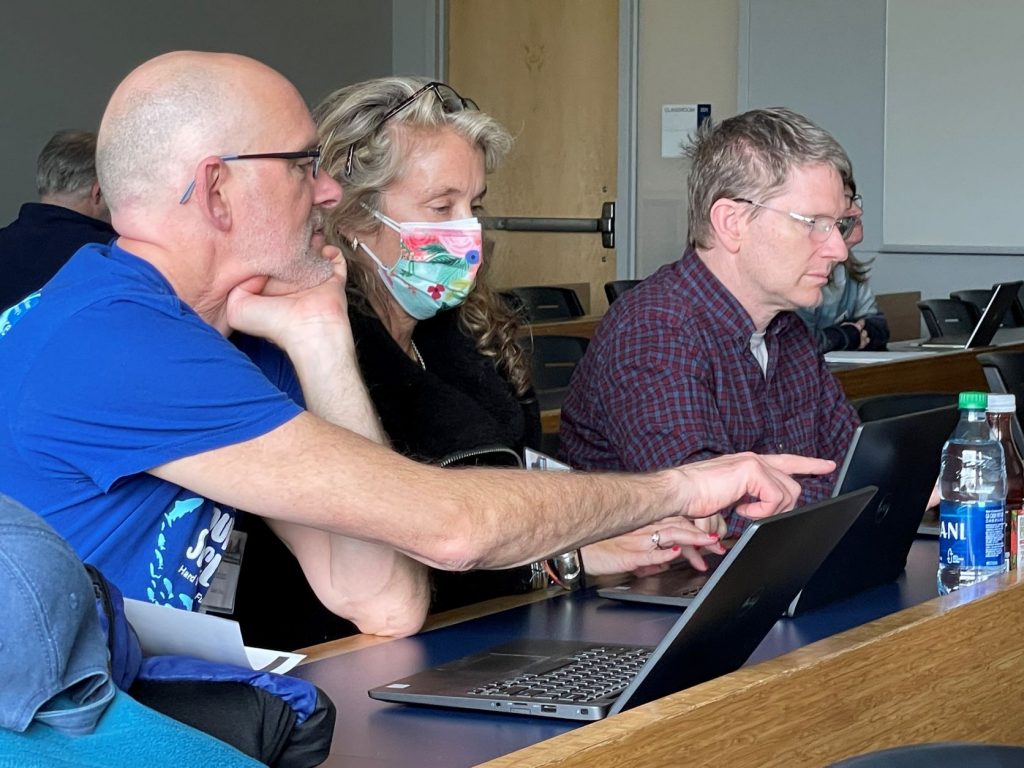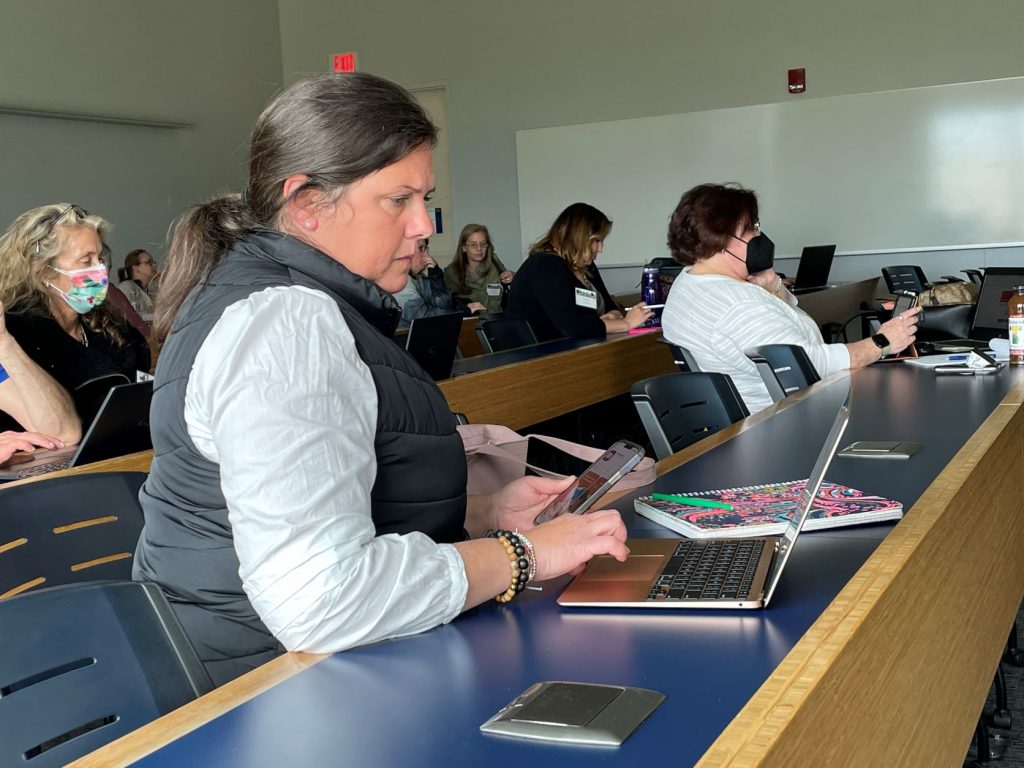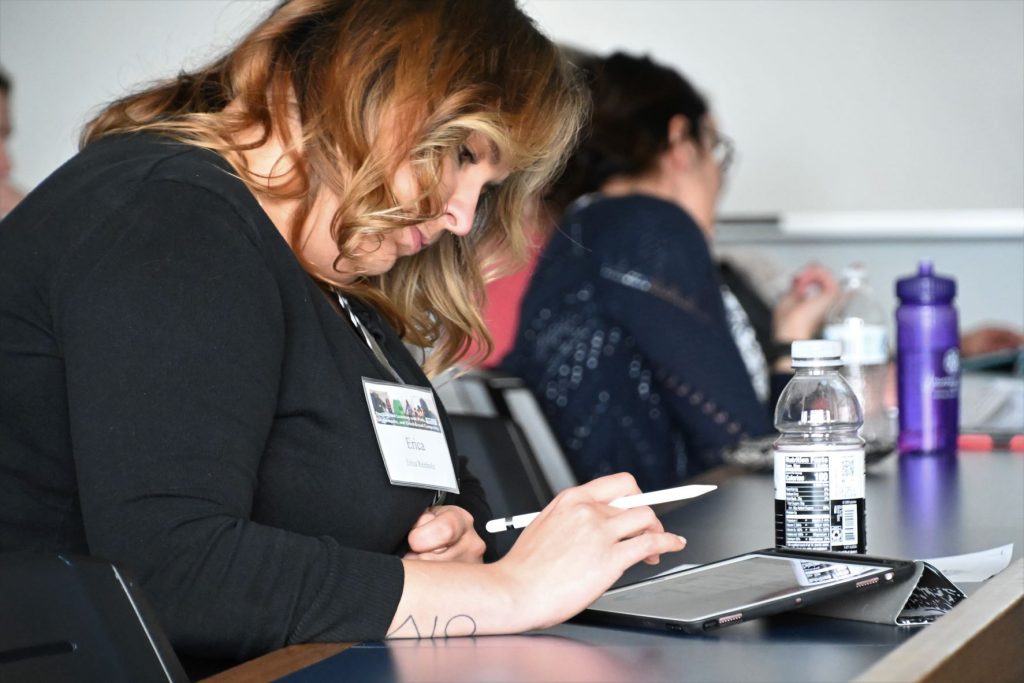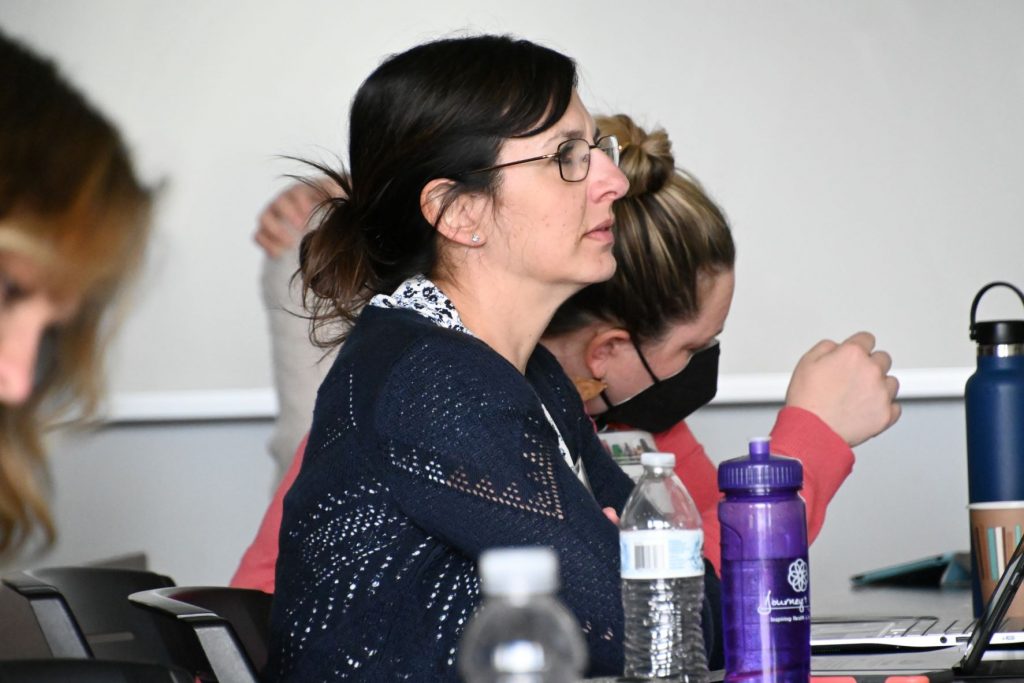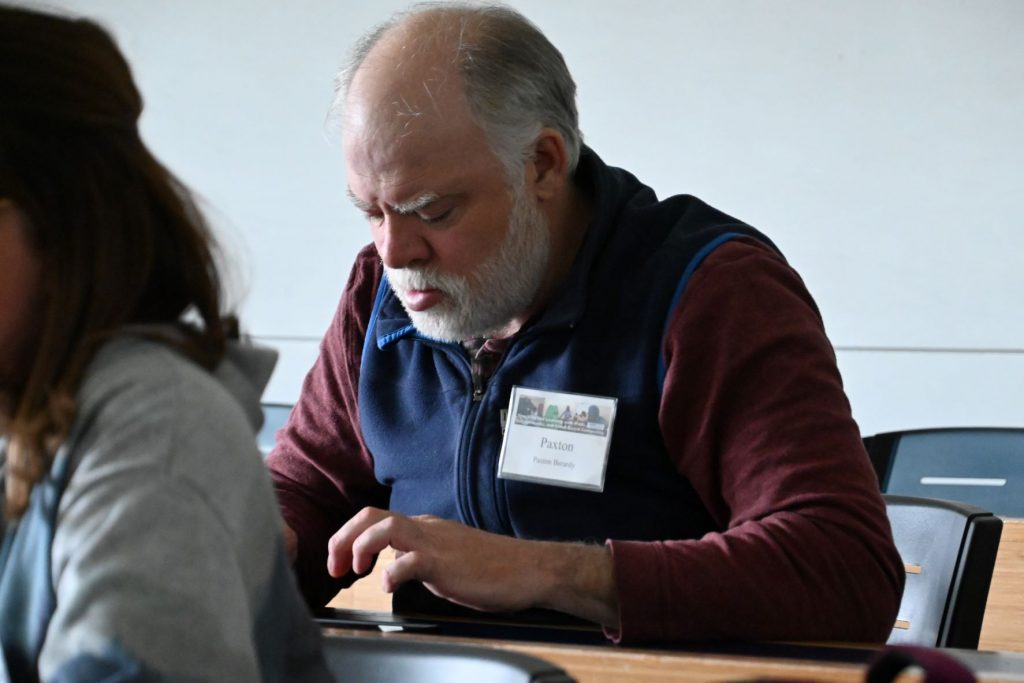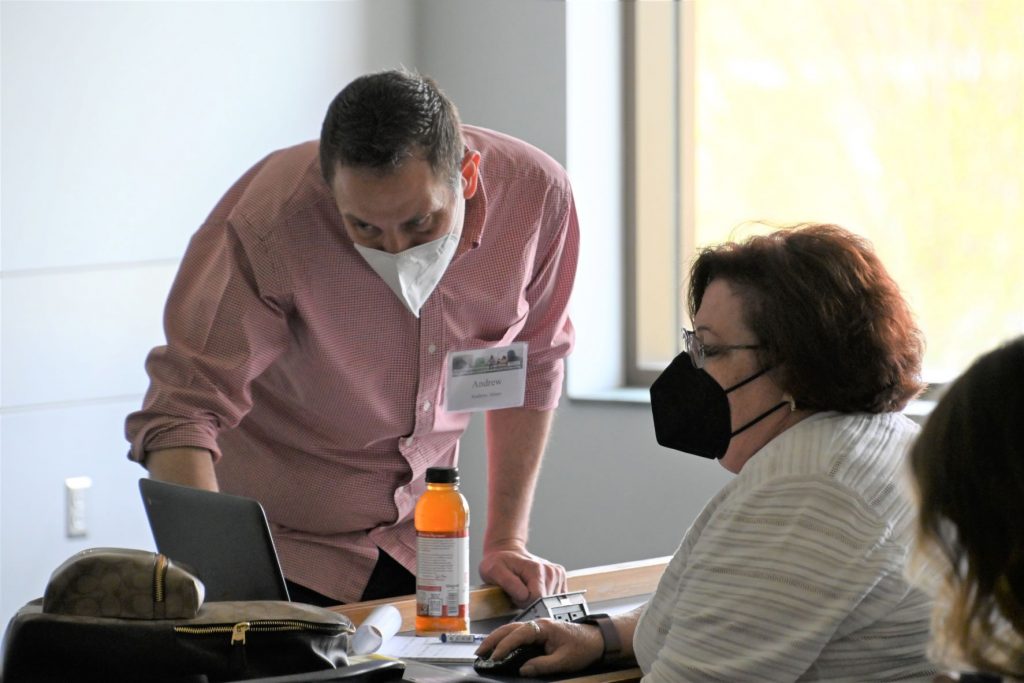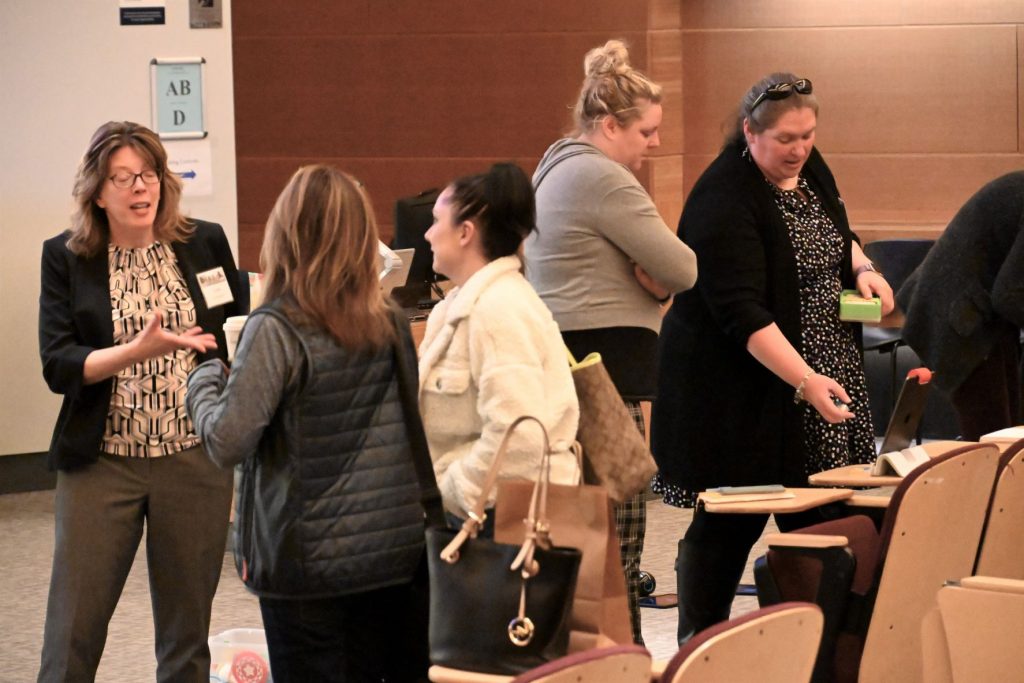 2019 Photos:

2018 Photos and Comments:
This was my first visit to this conference and I really enjoyed it and learned some new things. It also gave me some validation of what I am doing in my school. And, it gave me a network of teachers that I might contact for further information. Nice job.
My team attended two sessions about seesaw because the first was so inspirational and the second promised to walk us through setting it up for classroom use. This was a great progression.
These two [participants] couldn't wait to go back and try this in their own school [after seeing it at last year's conference]. …It was like a 'born again experience' for them last year [and they presented this year]. This IS the excitement this type of conference shares with attendees!
The administrator workshops were very enlightening and attracted quite a few of us administrators.
The highlight was how many take aways I got to use in my classroom. I loved that there were a variety of choices and all the presenters were teachers. They have an understanding of technology as well as the realities of running a classroom. I can't wait to implement some of the things I learned from the conference!
It's difficult to choose just one [highlight]. I thought that all of the sessions were very helpful, and very well organized. I learned a lot that I've brought back to my school.
[I] enjoyed being on campus. Organized very well – no waiting or overcrowding at all.
I think you've done a great job, I've attended several times and it never disappoints.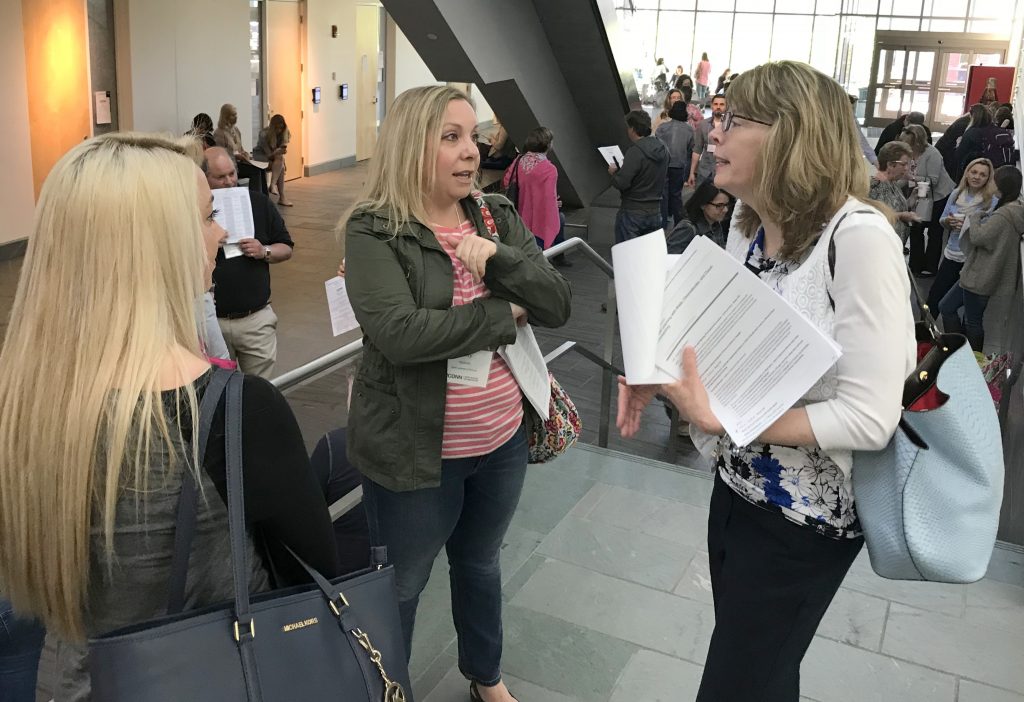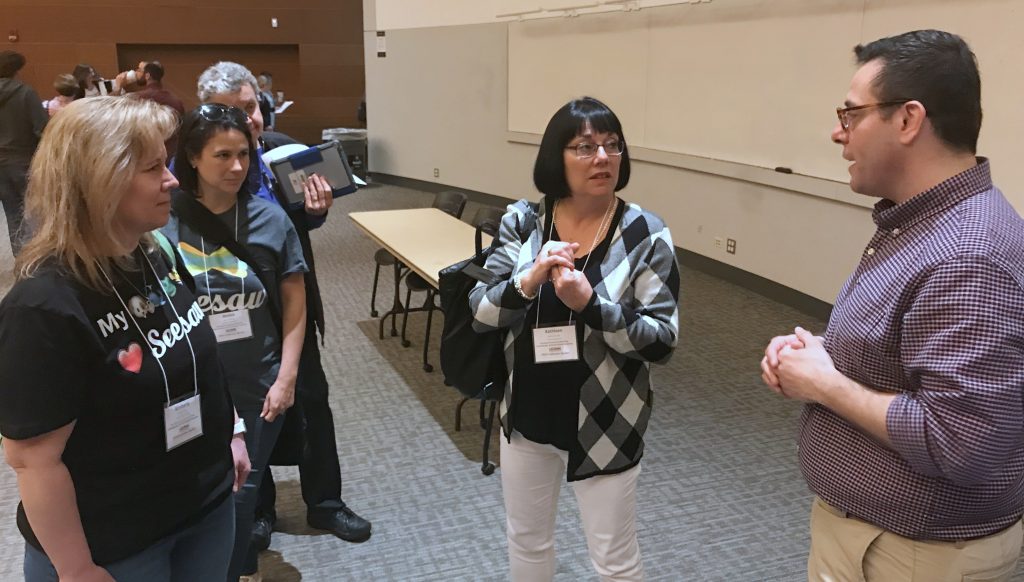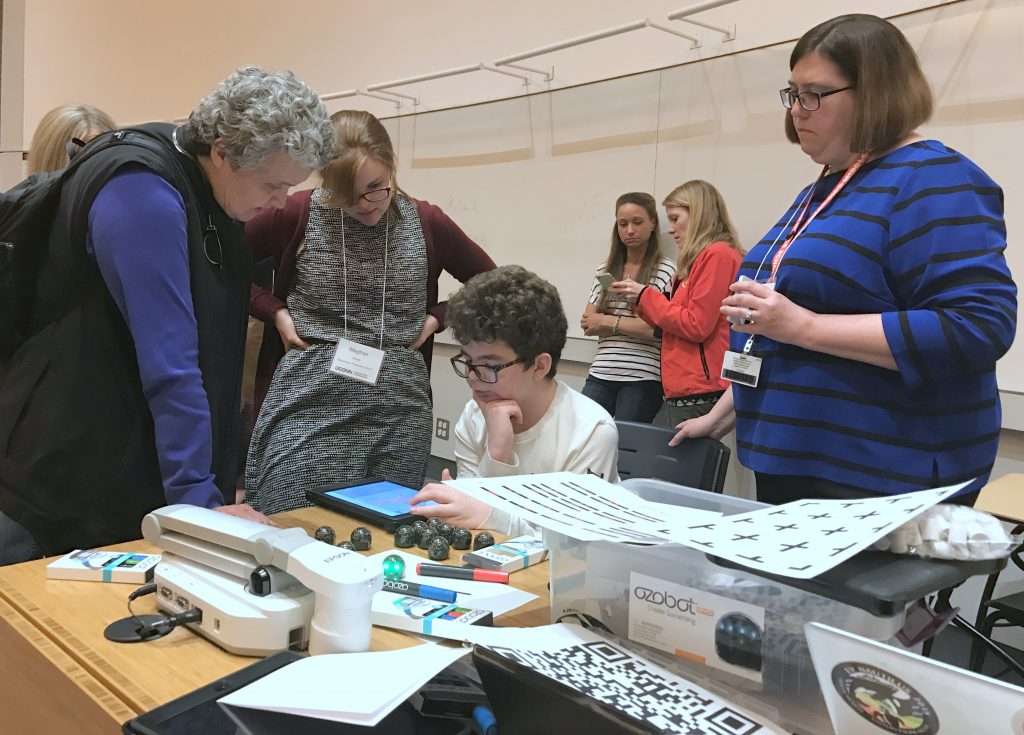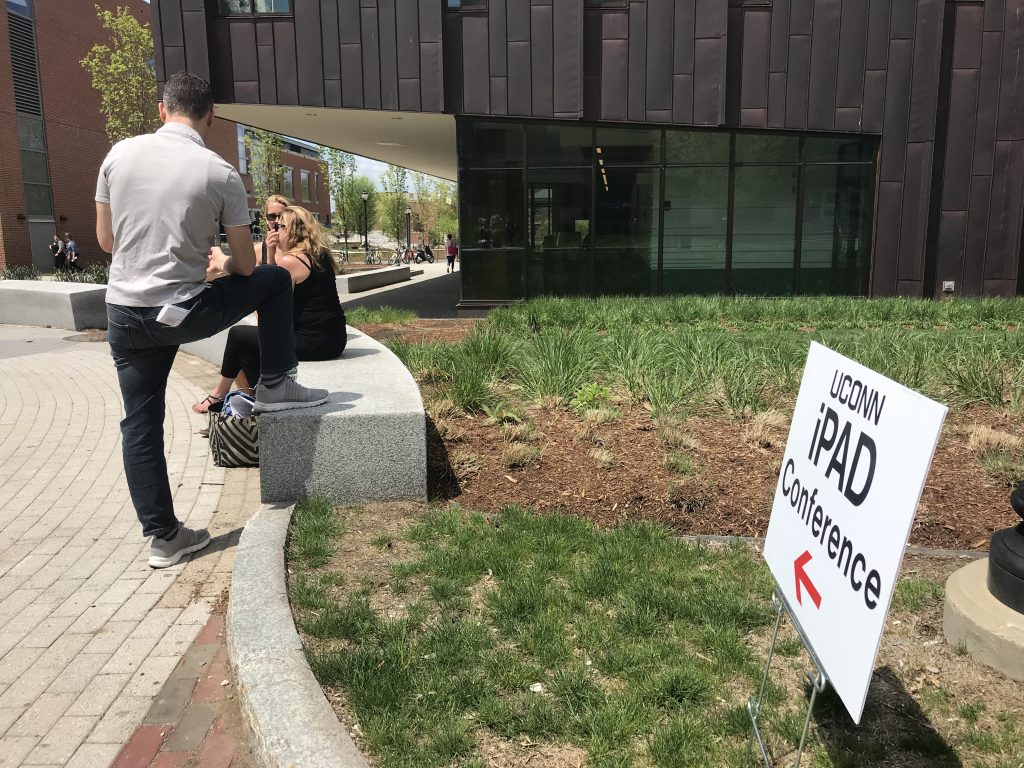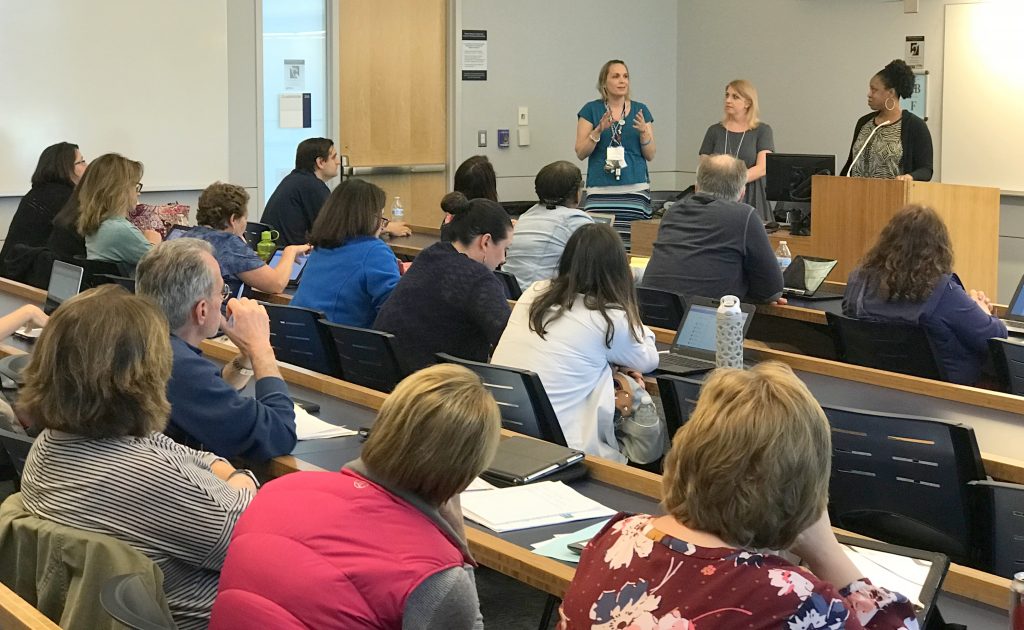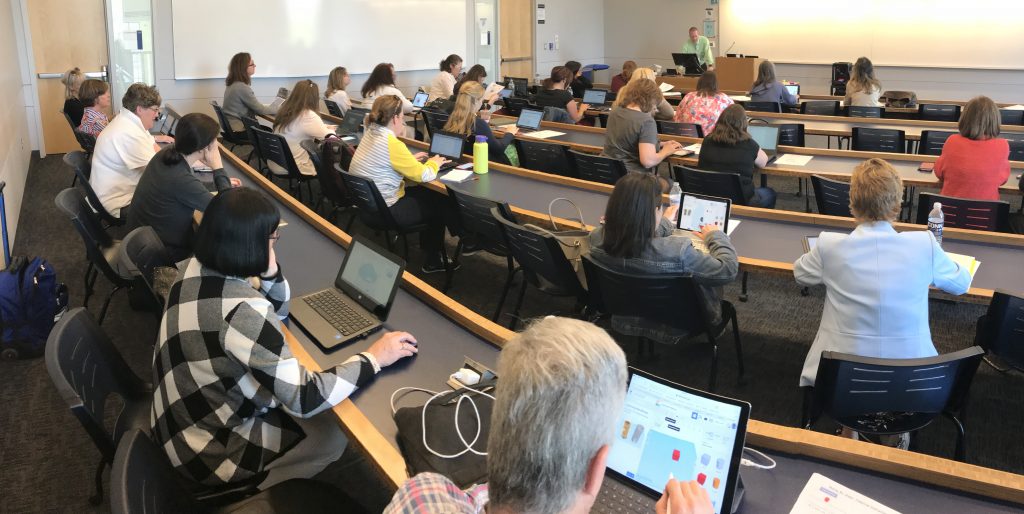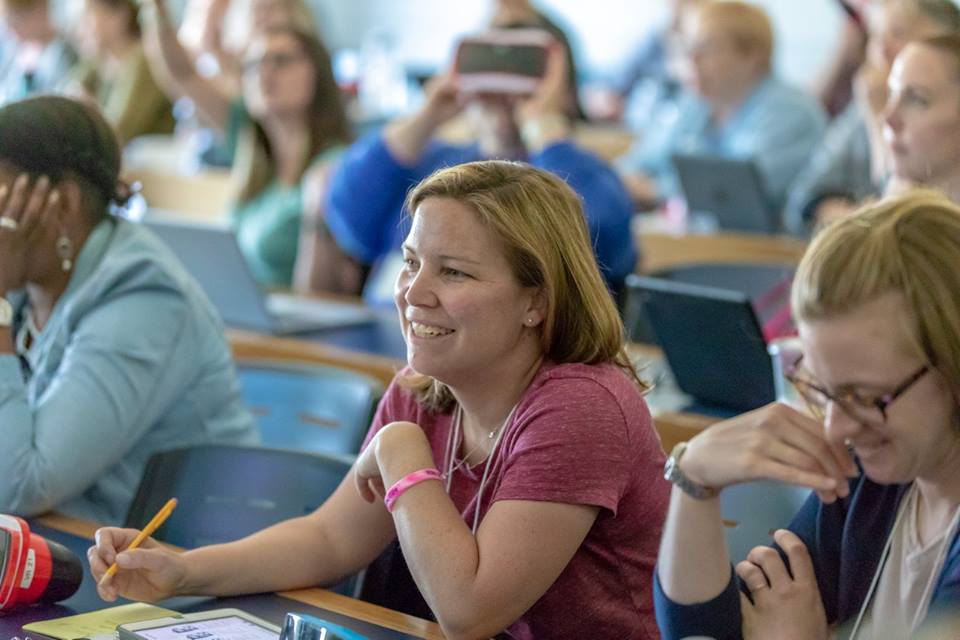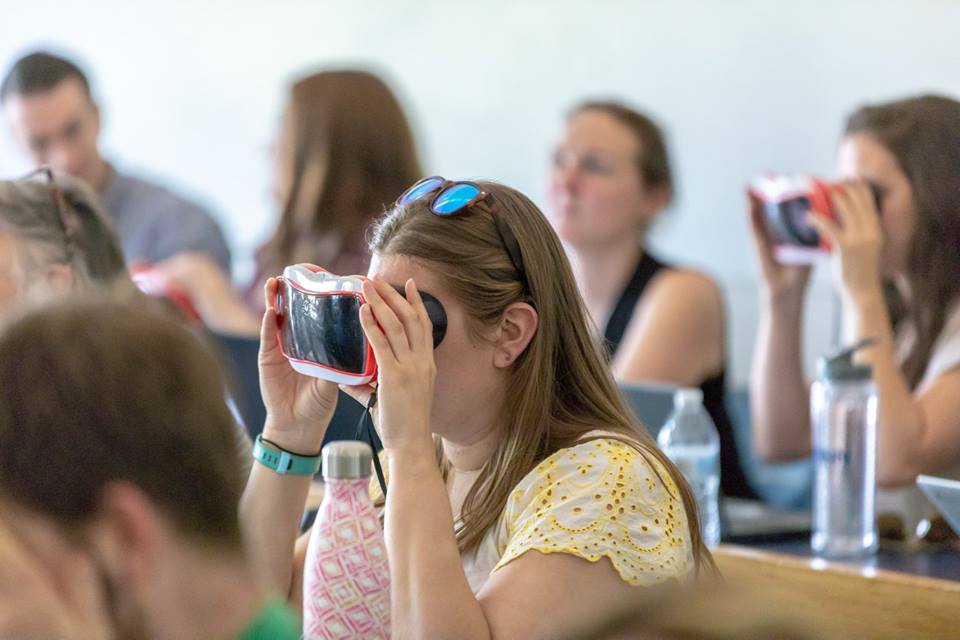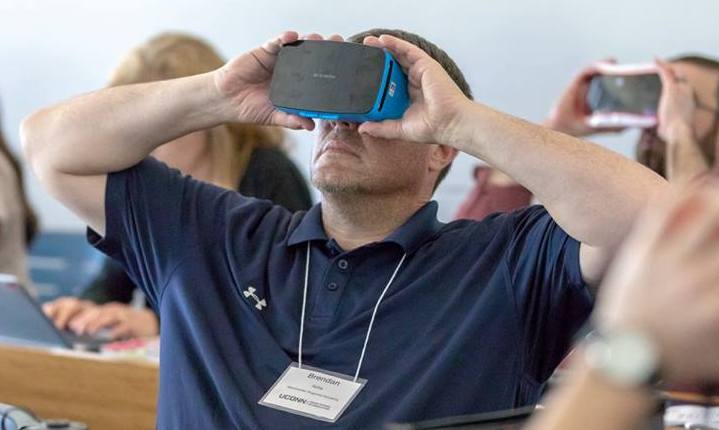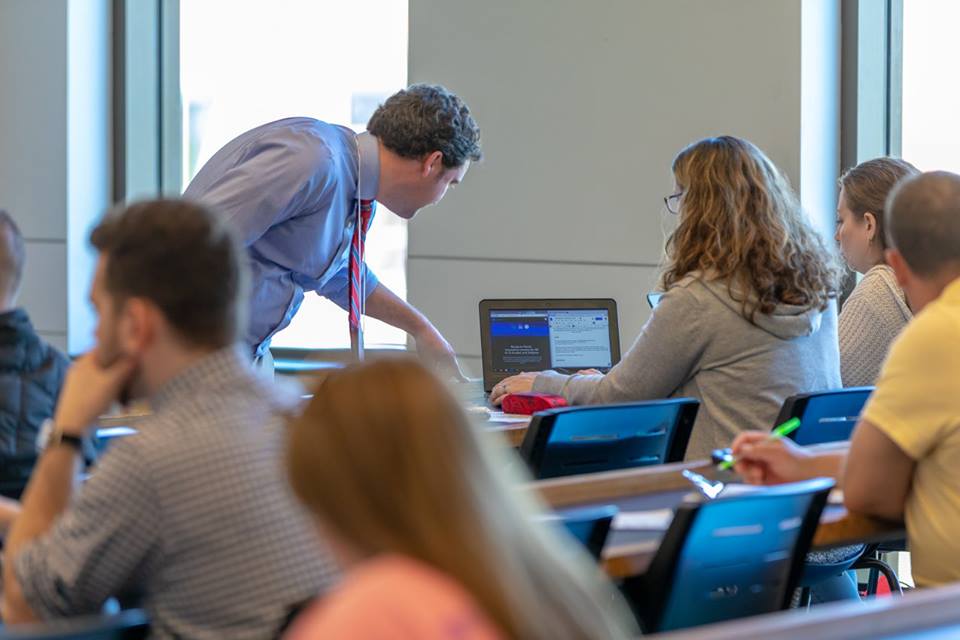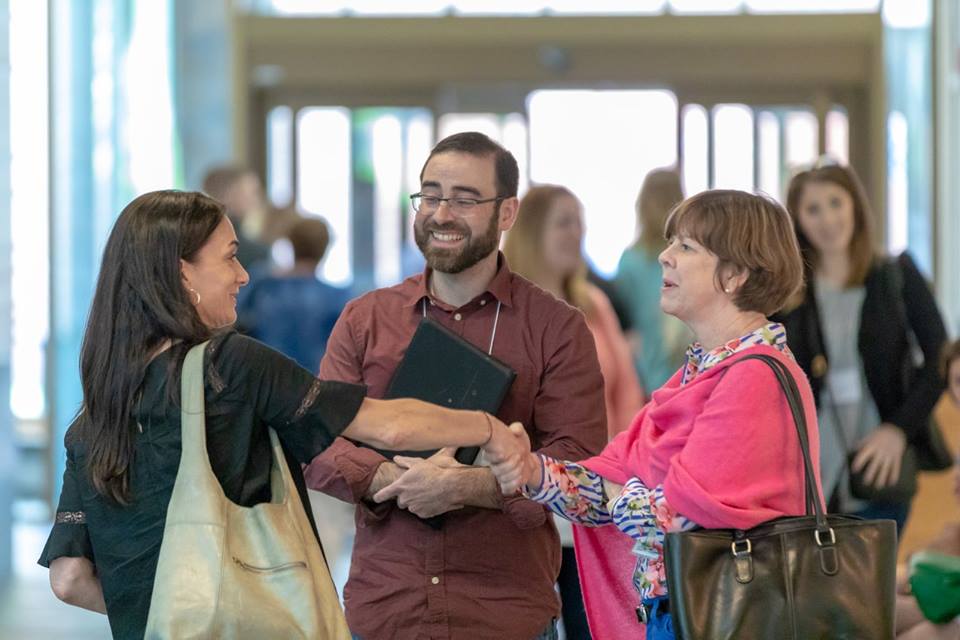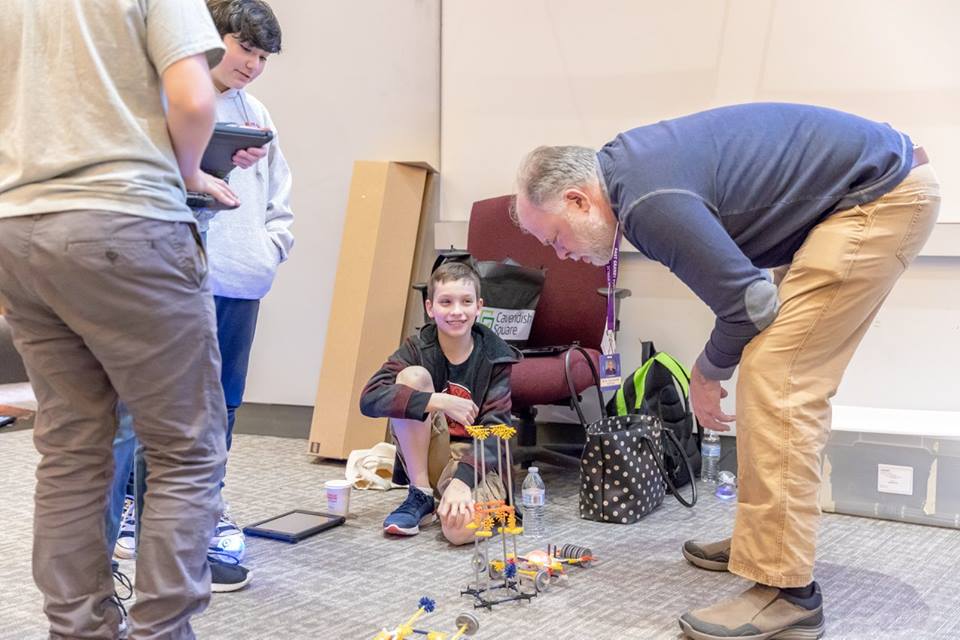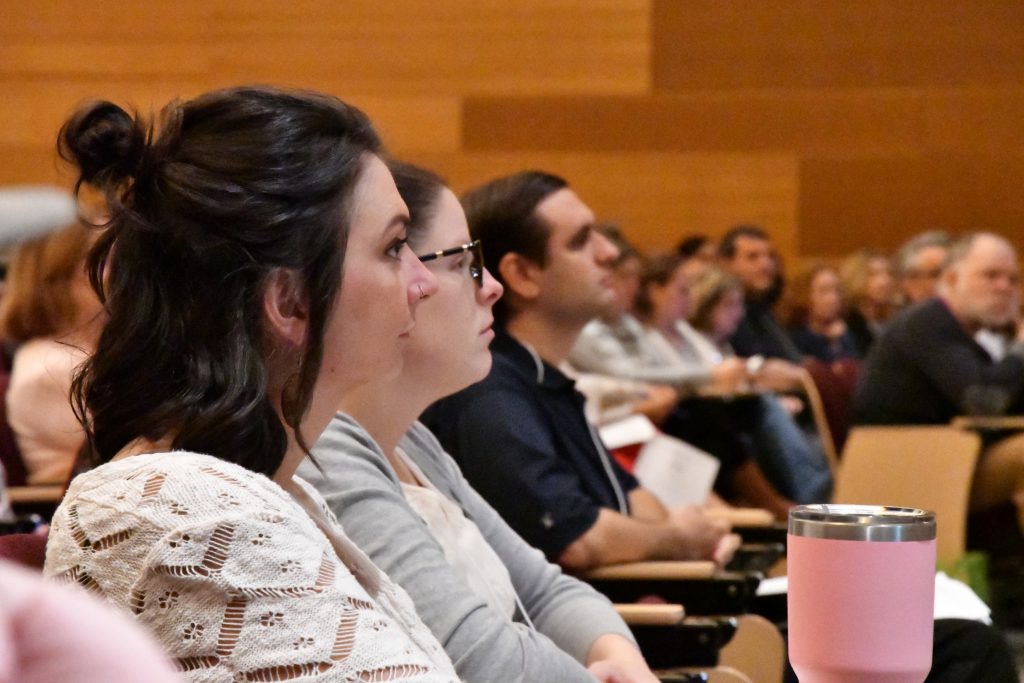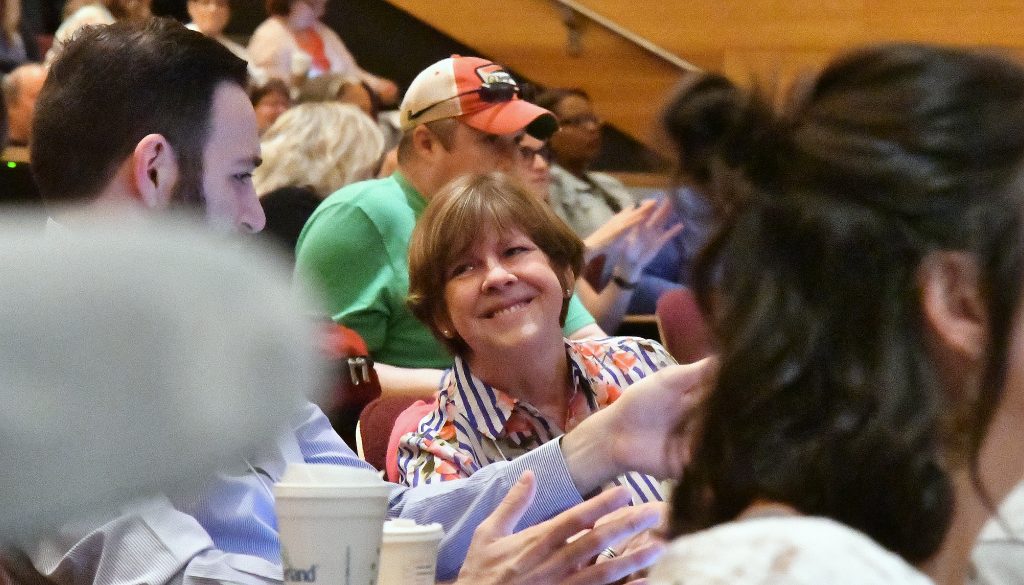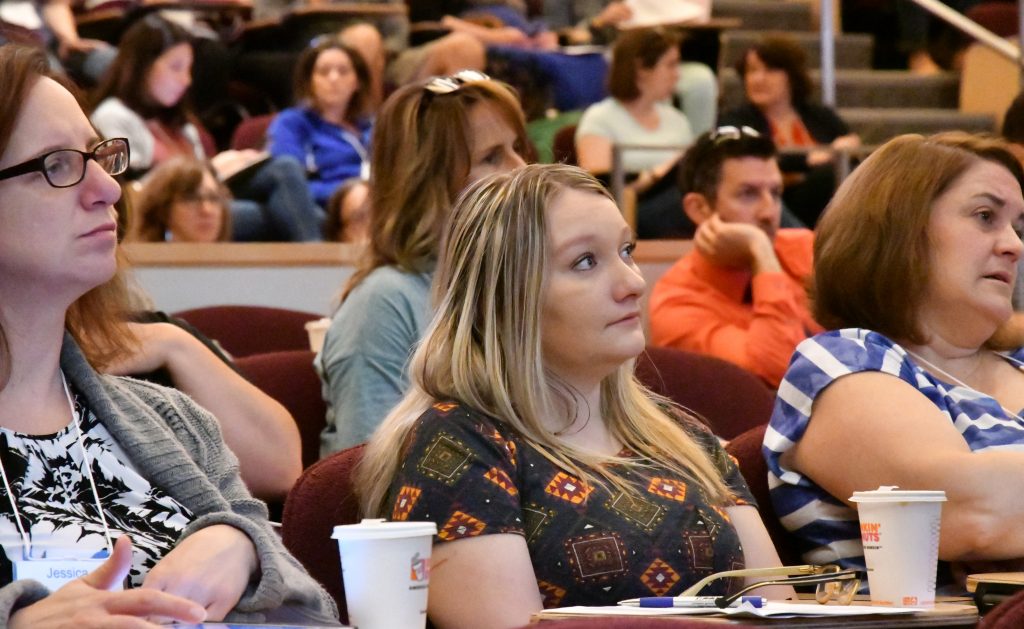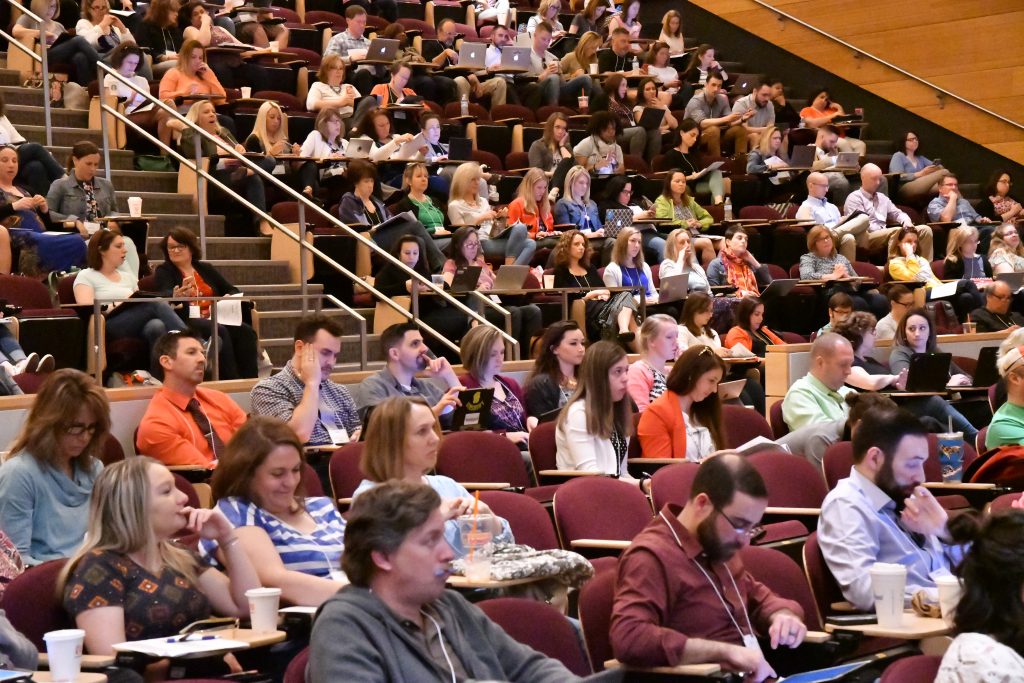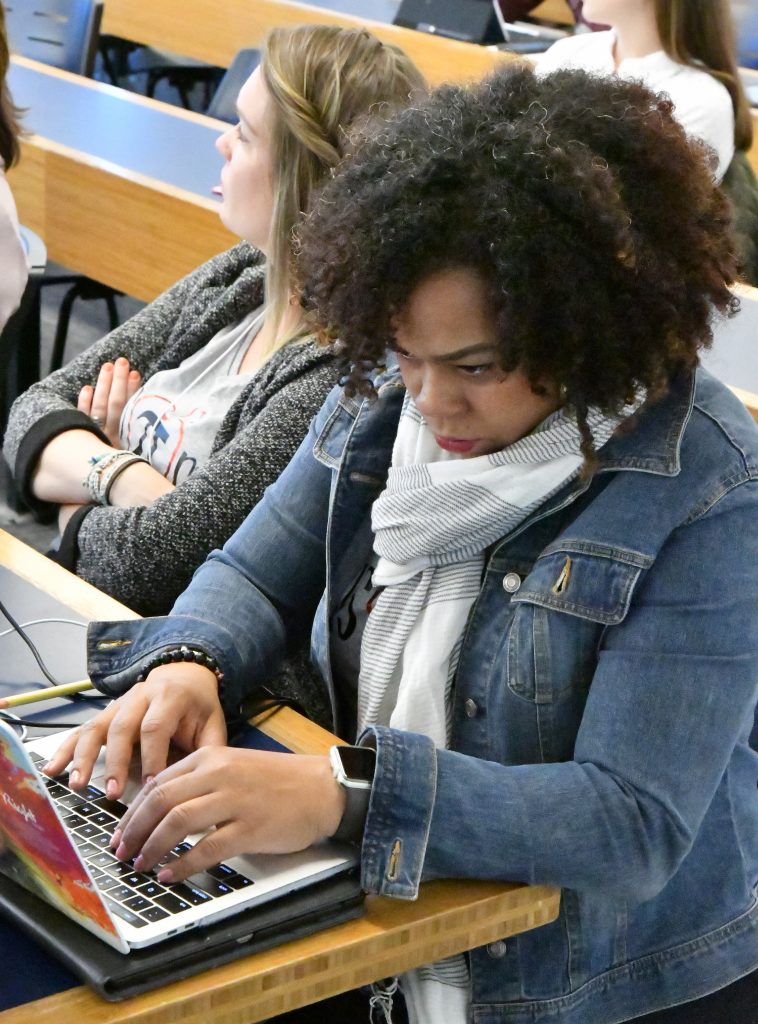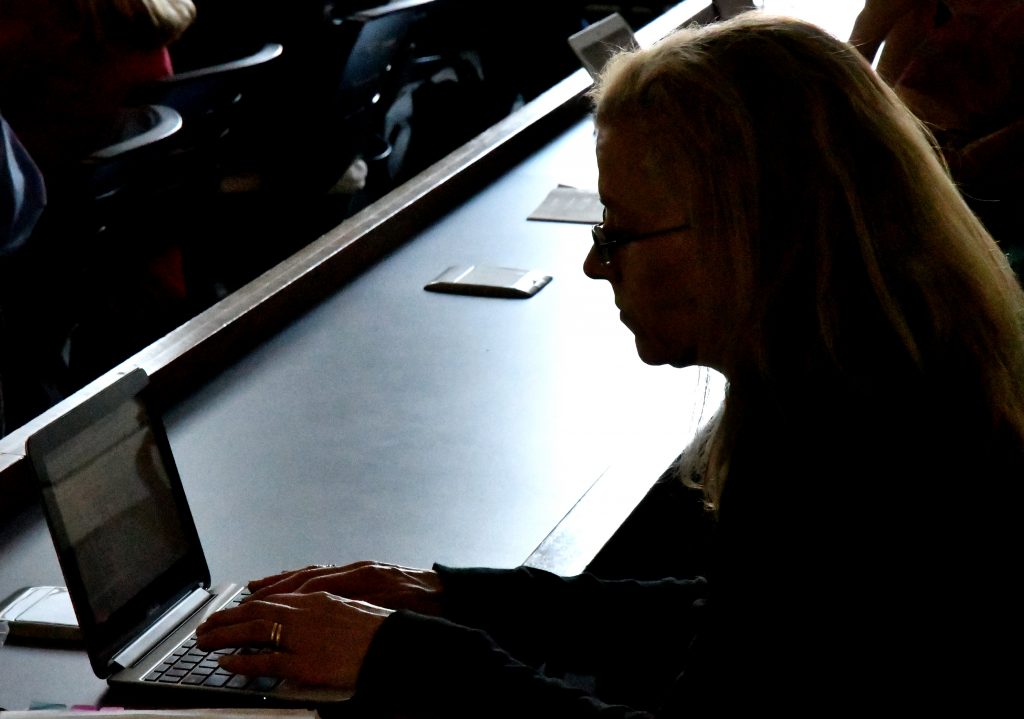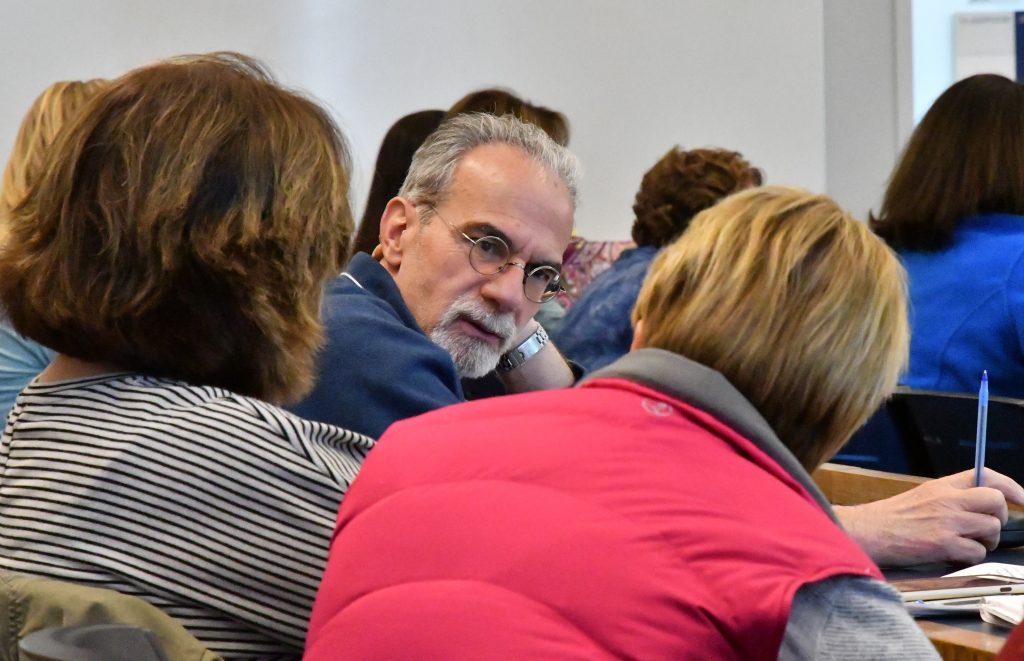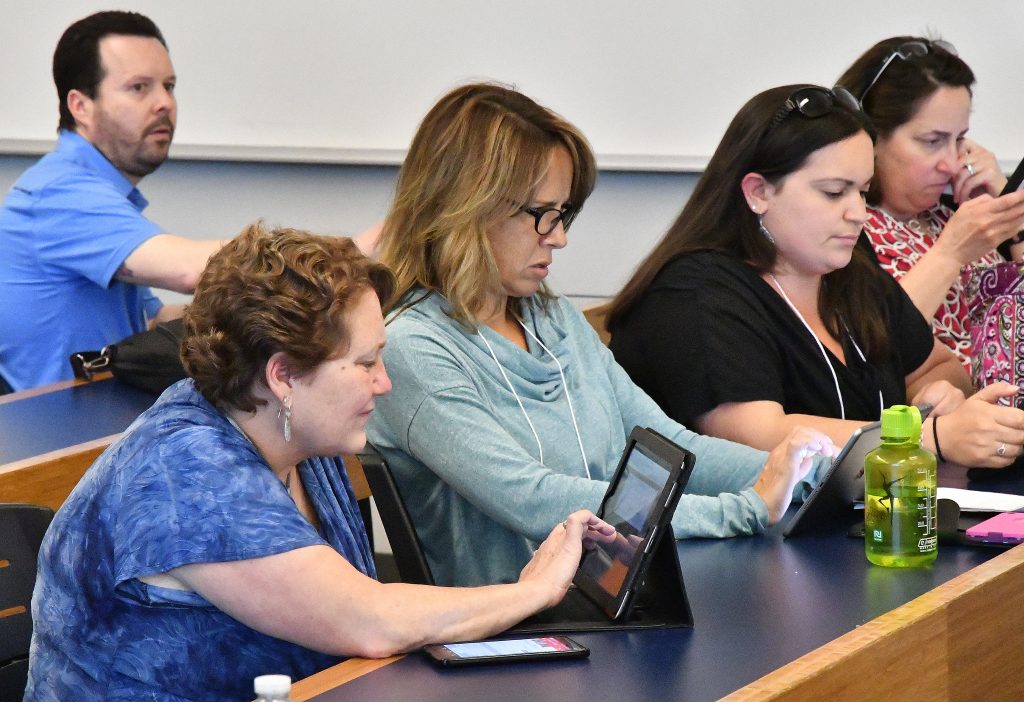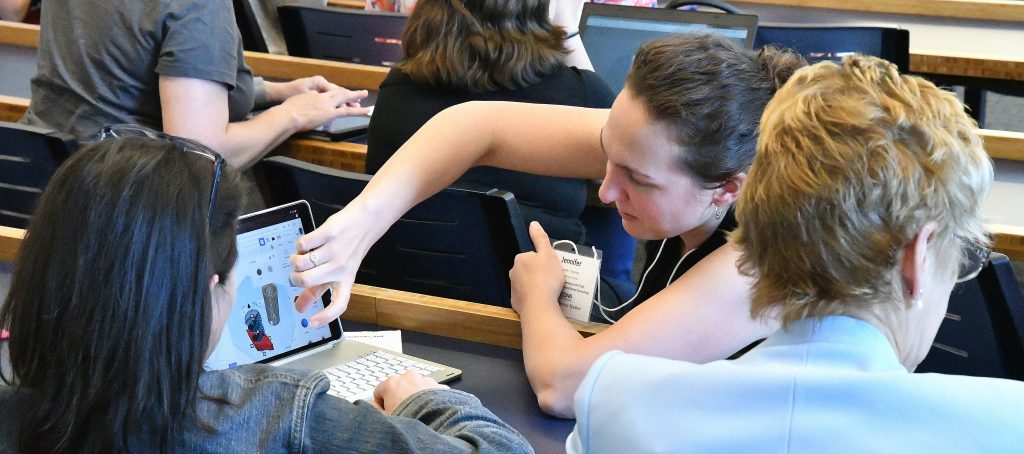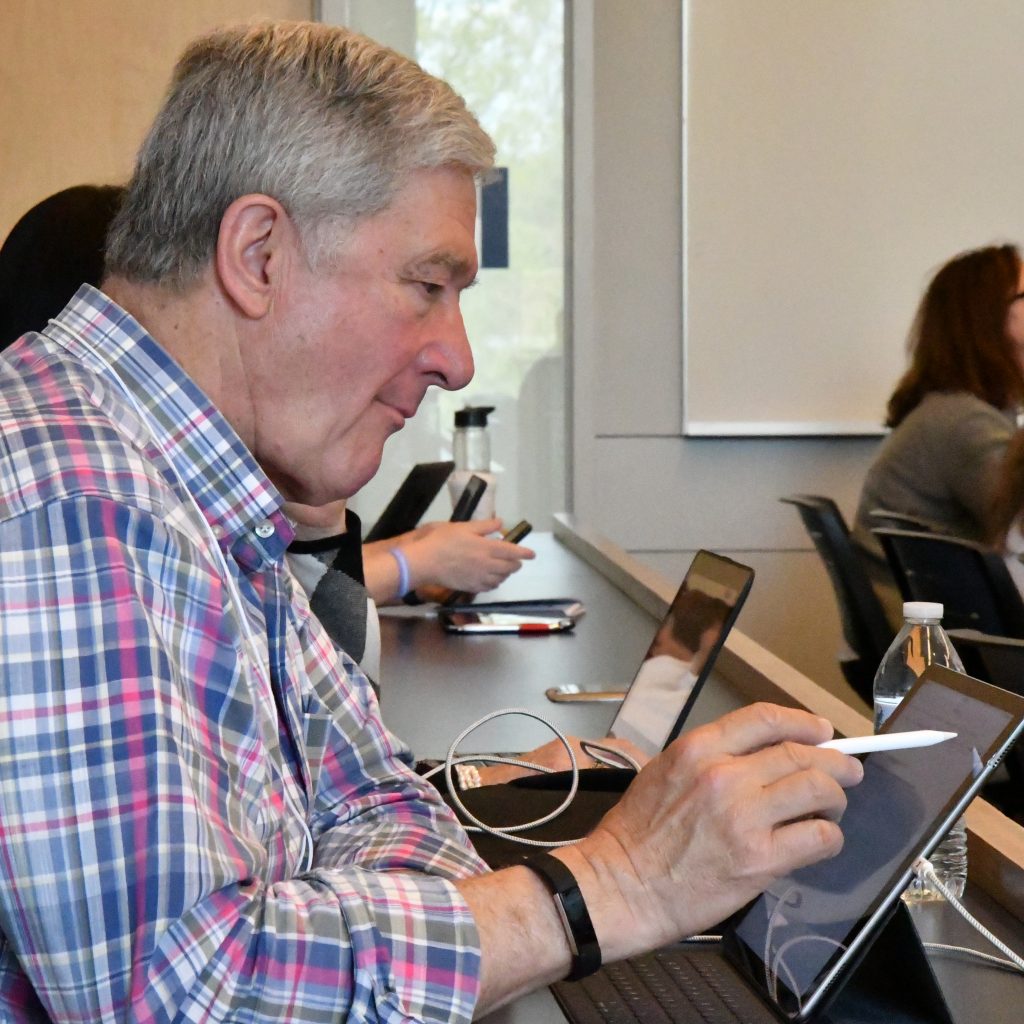 Additional photos on the Neag School of Education Facebook Page
2017 Comments and Photos:
"Thank you again for putting together an outstanding workshop with knowledgeable presenters. Everything I learned was so beneficial and sparked my enthusiasm to fully embrace utilizing iPads next school year! Well done UCONN!"
"I enjoyed speaking with other educators and learning how to use the technology in classrooms — what works, what doesn't, and how to impact learning."
"The presenters were so animated and knowledgeable and really tied technology directly to the real work of teaching and learning, not just an app to present through."
"Workshops were varied for a great deal of topics."
"It was also very easy to locate and attend each session."
"Thank you for new inspiring ideas, I can't wait to try some new things!"
"I love that is so non commercial– there are no vendors, educators telling other educators what they are excited about."
"I immediately e-mailed my administrator that we need [a] technology [I saw]."
"Thank you for a useful and enjoyable day. All the hard work and preparation are appreciated."
"I can't wait to come back next year! I…went back and raved about this to my administrators. Awesome awesome awesome day."
"I am so pumped to go back to my school and try some of the activities! I liked that the sessions were short, so you only got the most important information. They were all very relevant to my teaching, and I liked that I was able to pick the sessions that I wanted to attend."
"I love the casual feel, learning from other educators, and the schedule. It is nice to not be rushing around to get to different sessions, and to be able to learn and talk with everyone."
2016 Comments:
"The sessions all were amazing overall, and I was able to take away a lot of ideas….Keep doing an awesome job each year like this year and I am sure it will become even more popular because people will come to see it as the place to go to find out about the latest and greatest and hear how real life teachers are implementing in their actual classrooms!"
"This was one of the best conferences I've attended in a long time. Directions were clear and concise, parking easy. Short walk to site of conference. Check-in was quick. Enough restrooms (I have been to conferences were that is an issue). I attended with a fellow teacher who is much more advanced in using iPads. We attended same seminars and both came away with information we could put into practice the next day."
"I want to thank the organizers for an amazing day. I'm already using the information I learned about different apps in my school and sharing with other teachers."
"I think the sessions were geared perfectly for educators to show real life examples of iPad use in learning and teaching."
2015 Comments:
"As a first time attendee, and a novice+ in terms of ipad use, I was very pleased with the entire conference — format was good, presenters were excellent, and it was a nice opportunity to "talk shop" with other teachers.  Sometimes these conference can be too "techie".  This was not!  I felt comfortable in each of the presentations and definitely walked away with ideas, apps, and techniques that I am already applying in my classroom today."
"Thank you– it was a well done program and I can apply much of what I learned in my classroom right away.  For me, that is what makes a successful professional development program."
"Thank you for this amazing opportunity! It was by far one of the most beneficial professional developments I attended all year!"
"Very informative and the presenters were all well qualified and informative!  Can't do better than that!!!"
"Great conference!  The rooms were well-marked and quite comfortable..  Lunch was delicious and we had more than twenty minutes to eat!!!"
"Awesome day! So many ideas to go back with and share with others."
"Just a great atmosphere. Like minded "tech" educators. Can't wait till next year"
"[The highlight was] spending time with colleagues during sessions to discuss application of strategies to the curriculum."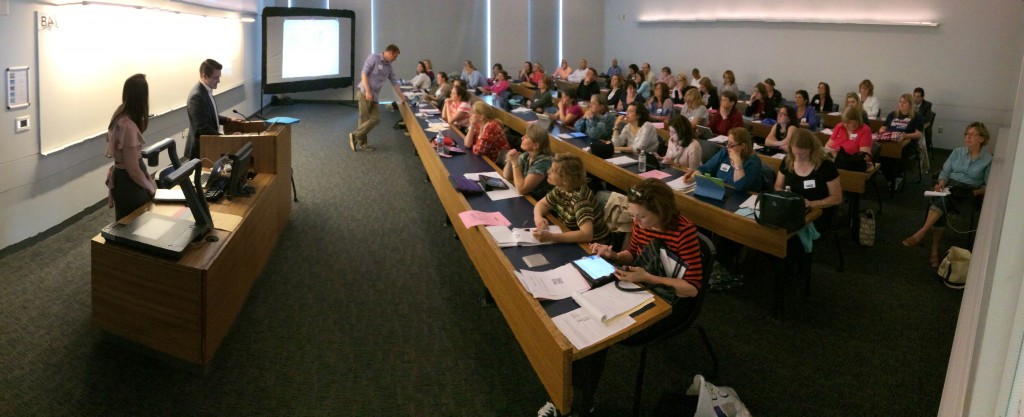 2014 Comments:
"This was my third iPad conference – I put a reminder into my calendar as soon as I get home each year to remind me to be on the look out for when next year's registration opens! I love how the day is filled with the breakout sessions so I can adapt the workshop to what I need as an individual. Once again you had a wide variety of choices to choose from. Every session I attended was extremely worthwhile. Thank you for taking the time and effort to put this workshop together – it continues to be my favorite workshop of the school year!"
"Excellent overall, I have already been putting a few of the new things I've learned to use!"
"I attended the first iPad conference 3 years ago, and it has truly evolved into a top notch conference! Something for everyone!!!"
"The area you use to set up the classes is comfy and easy to be in and get to. Thank you so much for validating my parking. Have been away from the "college scene" for a while and I felt very relaxed at UCONN. You make the iPad experience a positive one."
"Thank you very much! Our entire staff attended this year, and I definitely plan on sending members of our staff next year. Very informative sessions, comfortable setting, great lunch, affordable professional development price…who can ask for more?"